Since I'm having some free time now, I'm gonna blog about the Spring Summer 2014 Press event that just happened two weeks ago. Unlike our usual setups, this was a very peaceful and take-your-own-sweet-time kinda setup. It was done the night before. I swear both Shanna and I appreciate those moments so much! Haha.
Event: Spring Summer 2014
Location: Barnadas Huang Gallery @ 22 Dempsey Road.
The display of the scarves was somehow inspired by Hermes but we decided to tweak it a bit. Instead of opening up the scarves and hang it on both ends, we hung it just on one end.
The initial idea was to display the bags on the podiums but after we saw how they hung the canvas paintings using these wires, we thought we could utilize the wires and hang our bags instead!
So so happy that most people gave great feedbacks on the shoes display. This idea came about when I was doing the site recce. I saw the bars and spontaneously thought of having our shoes displayed there but wasn't really confident if my Creative Director would like it. On the other hand, my team thought it was cute after I shared with them the idea. Without wanting to put this cute idea to waste. I emailed a proposal to my CD and fortunately she liked it!
That's my CD on the right. Sometimes I wonder if this woman even aged! Do you know that she's a mother of four! Why does she still looks so charming?! I wished in the next few years when I get married and have kids, I'd still maintain my looks and figure just like her. Never really told anyone but she really is my inspiration. How the heck does she juggles business, work and family? Wah really don't know how she does it. Respect!
So while my colleagues were busy mingling with the editors, stylists, bloggers, etc I sat at the Glass room and played with my ipad for 4 hours. That's right. 4 hours! Haha. Ok la I lied. I didn't literally play with ipad for 4 hours... I chatted with the Marketing guy, Weiren from the art gallery.
Not just that, I also had a fun time indulging on the yummy canapes!
Mixed berries in cone.
Love how it's being presented! So colorful.
Field mushroom quiche with truffle oil.
Mustard beef with rucola salad.
I don't know what ingredients they put on the beef but it's so sedap la! I love it! I remember gobbling so many pieces of it during the event. Lol.
Of course me being the anti vegetables, I had the leaves/vegetables/whatever you call it removed before they're being gobbled. Thankful Kabi was there to eat them. MUAHAHAHA. Veggies are disgusting!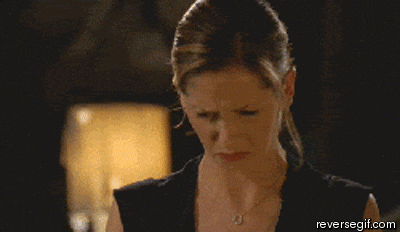 Seared tuna with soy on cucumber.
This is quite good too! Love the (salty) after taste.
Mini red velvet cupcake
After hours of waiting... the event finally ended! Ahhhhhh...
But before everything was being tear down and everyone making a move, we decided to have our photos taken. And of course, we just had to be playful during the photo session. Haa.
Inspired by one of the poses from our lookbook. Haha.
eeeeeyer. My hair looks like some rockstar.
I like this picture. Everyone looks so happy! We were actually laughing to Jacq's weird art directions. But I'm surprised the photos turned out great! Haha.
Poor Kabi. Of all the people there, he was the only one asked to face the wall. HAHA. It looks like as if he was given a punishment.
Photos used in this entry were taken by the fabulous Raymond.
Thanks Ray ray!