After weeks of waiting, I finally went for my first work trip. Let me add in this too (Sorry but I think this is worth blogging), it was my virgin flight! LOL. And the best thing is, my first flight was sponsored! And it's not some budget airline some more! Don't get me wrong, I have no issues with taking budget airlines.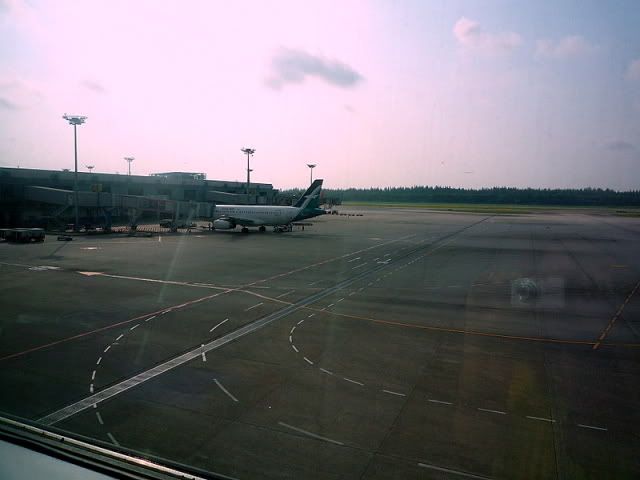 Had my breakfast first at Transit before taking off.
Sorry I can't help it. Super
Jakun
when I was finally up in the sky. HAHA. The clouds looks fluffy!!!
Touched down KL around 11.15am. Headed straight to our hotel. Journey to our hotel is one hour!!! My goodness.
So we were supposed to check in before 2pm. Not sure what actually happened, our rooms weren't ready by the time we arrived at the hotel. Waited quite a while at the lounge so we decided to have our lunch at the cafe in front of us.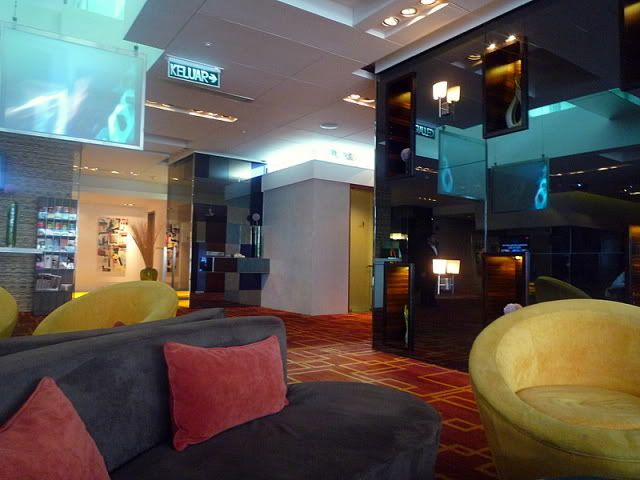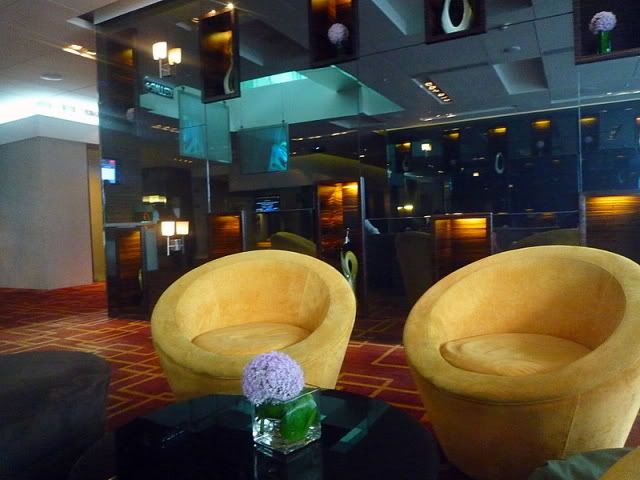 My first try eating oysters.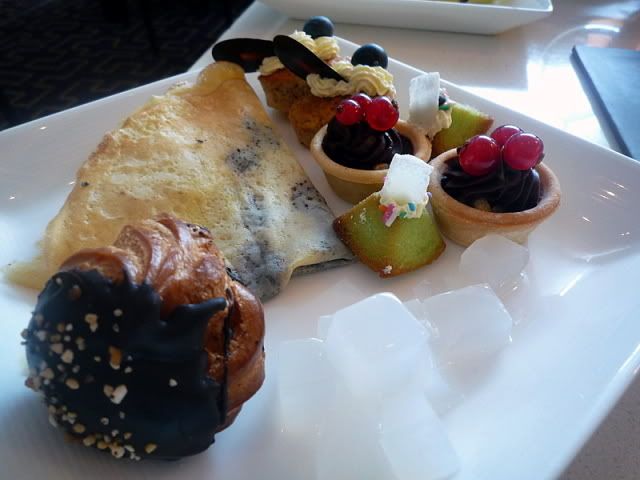 Soon after, we were told by the receptionist that the buffet is on them. FREE FOOD YAW! Hahaha. Good things comes to those who wait.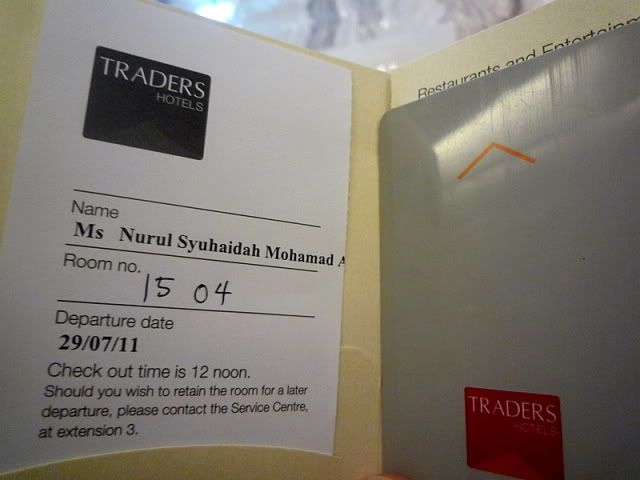 Don't know for what fuck they gave me a room with twin bed. And it's not helping when my Manager had to scare the shit out of me by telling me some ghost stories his friend encountered. Made me all paranoid for the whole 3 nights! -.-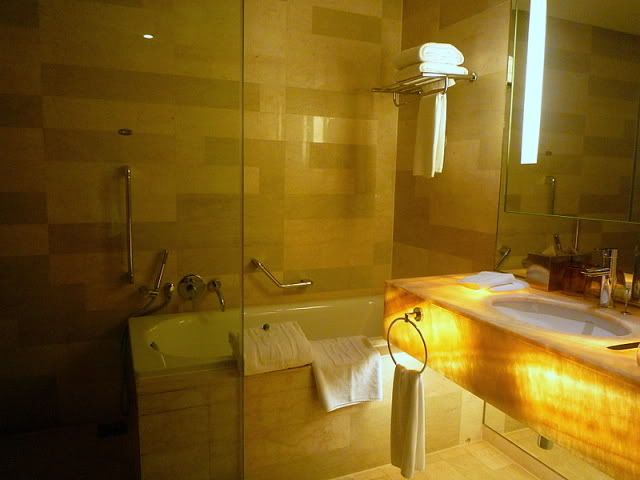 See that small thingy on that towel?
It's actually a chupa chup lollipop! They welcomed us with a lollipop. How cute! haha.
Just when I needed a hair band urgently, the hotel provides us with a hair band together with the toiletries.
Dinner with fellow colleagues at Flying Chillies.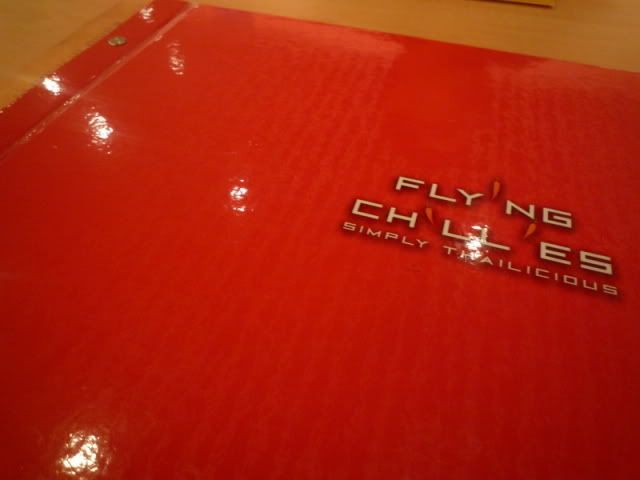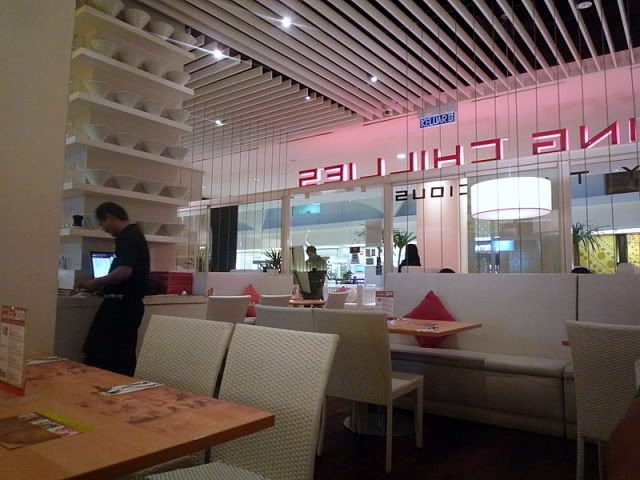 Love the all white concept.
Second day.
Did VM the whole day at the Pavilion store. Fucking beat. Didn't bother to have dinner cause both me and
Keith
were already tired. So we went back to our hotel to have a rest.
It was ladies night and I was pretty much bored lazing on my bed for hours so I decided to go up to the Sky Bar and chill out.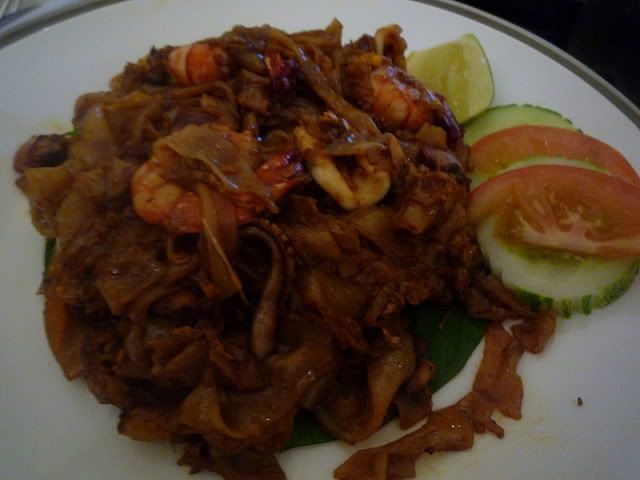 Seafood Char Kway Teow worth 28RM.The most expensive Kway Teow I ever had! LOL.
Ricotta Cheese Glaze with Honey Comb Ice-Cream worth 26RM. Mad looooove.
All set for Ladies night!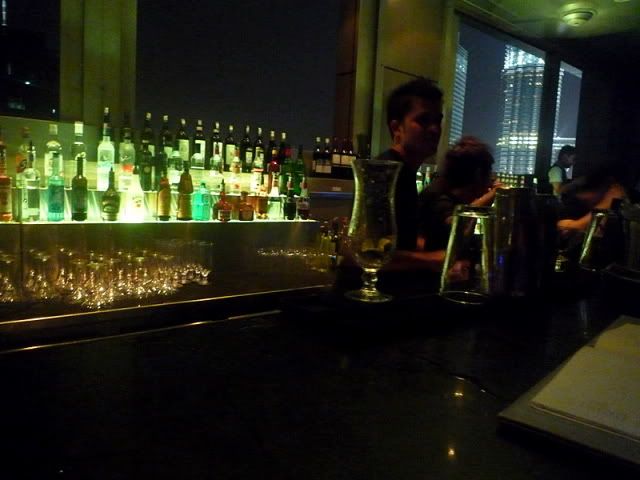 Never done this in Singapore but wtf my first time chilling out and enjoying music in a bar, alone.
Third Day
We took the buggy service provided by our hotel to KLCC.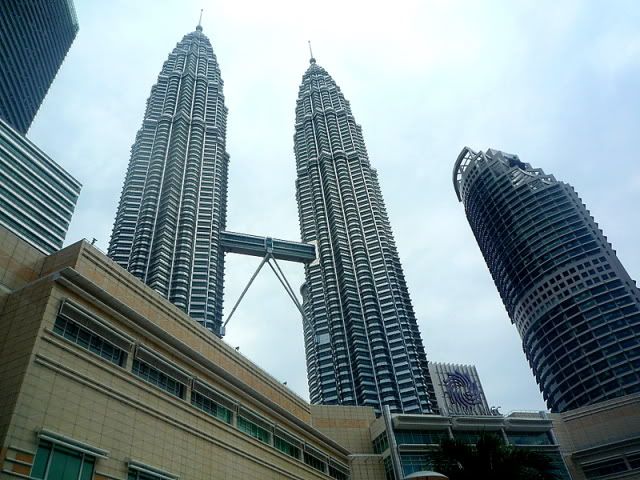 Lunch with the Malaysian Brand Manager and Merchandisers.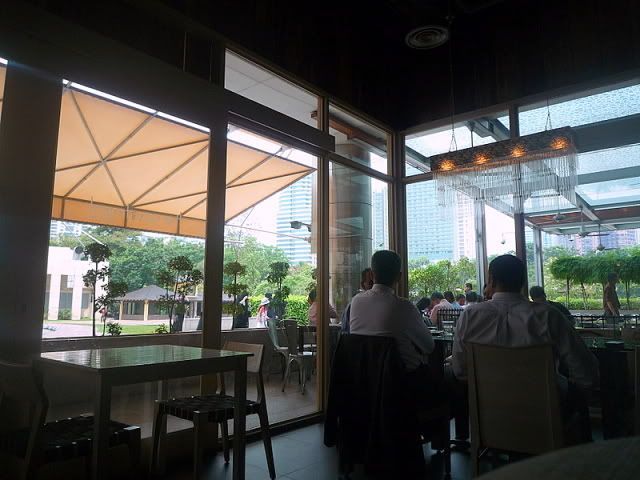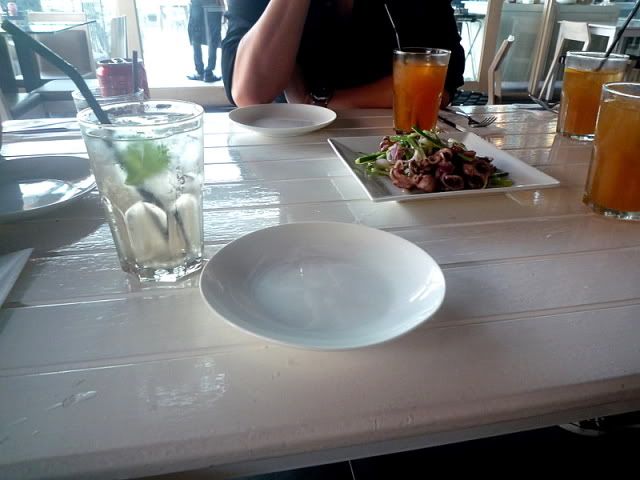 My idiot Manager,
Keith
tricked me to eat this. Stupid me believed his words and went ahead to try it. Not nice at all lor!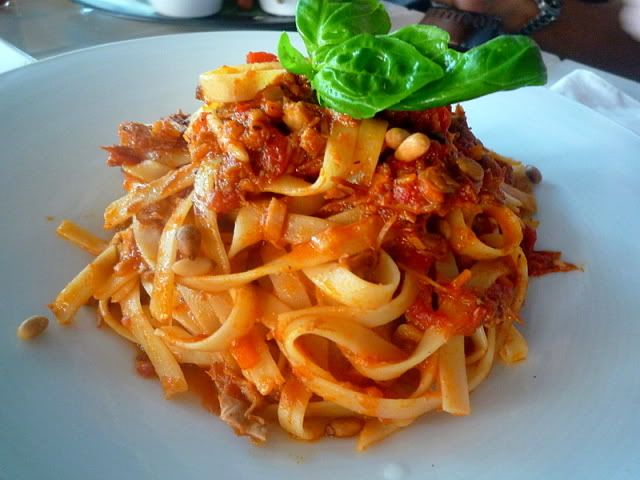 Fourth Day
Last day in Malaysia. Was super excited to get home to meet my parents and him!