It's my third month working with them. I love my job, but it's super tiring especially when I've to wake up at 7:45am everyday. And the best thing is, I'm not a morning person! Zzzzzz.
Sorry I just have to add in. I love my room too! Cause the room only consist of 2 person. Me and my manager. Haha. Shiok max! But on a second thought, it's kinda boring when it's only you and your boss. I want another colleague in my room!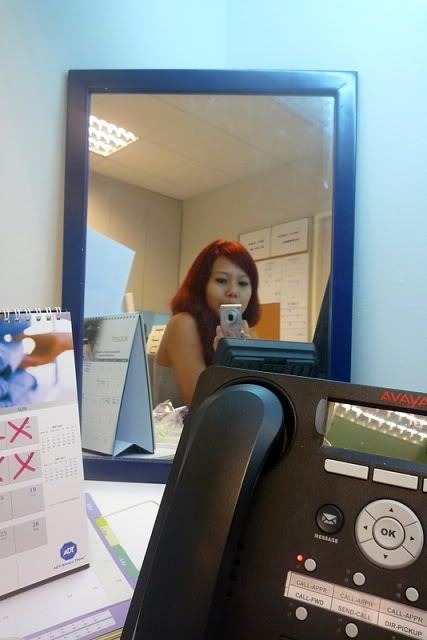 If you ask me, yes I still have time to camwhore in the office. I will always have time to camwhore. Hahahaha.
And here is my very first project I did with the rest-Blueprint Tradeshow. This was 2 months ago, I think?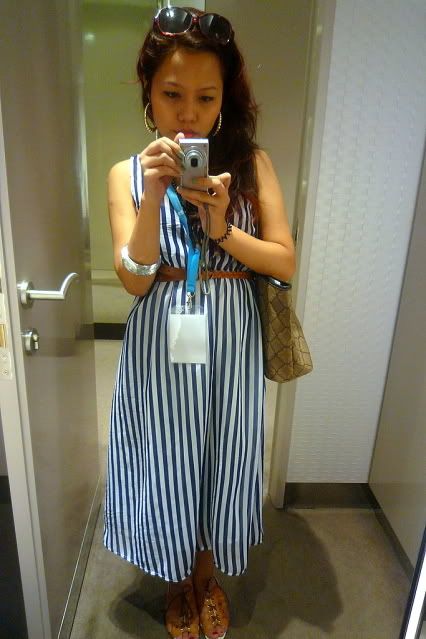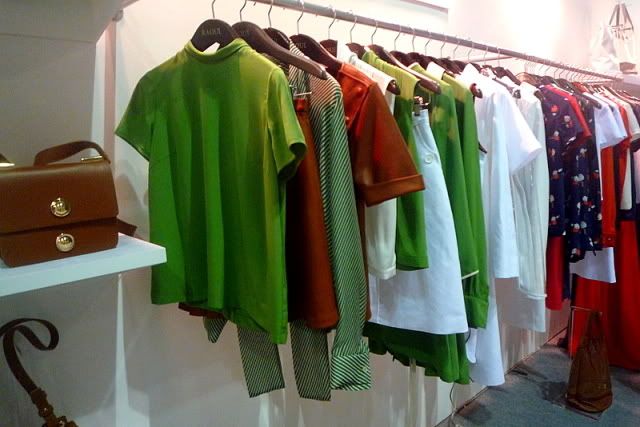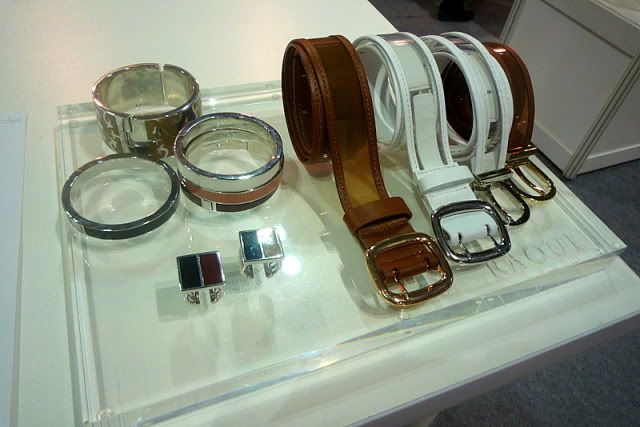 A few pictures of our models.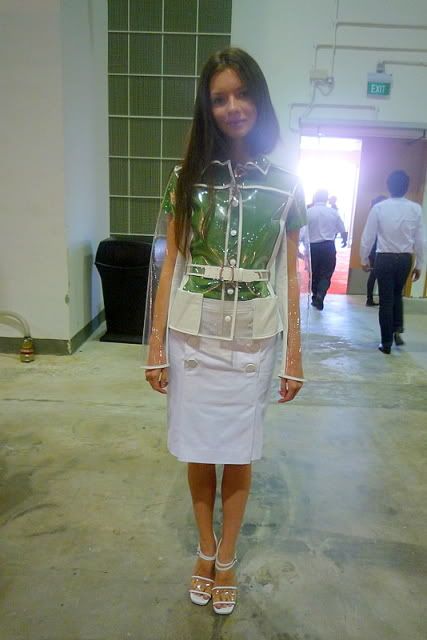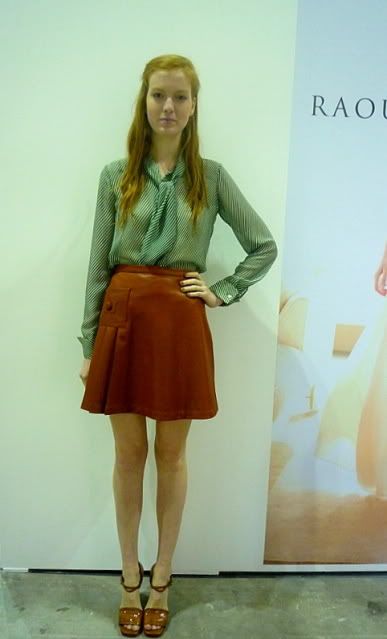 Can't recall her name but believe it or not she's from Brazil. I gave her a double look when she told me she's a brazillian! A fair brazillian, that is. LOL.
Secondly, my first Fall Winter 2011 Window Rollout held last Thursday! Stayed till almost 4am for this! Gotta salute the Sale Staff for staying all the way till the next morning!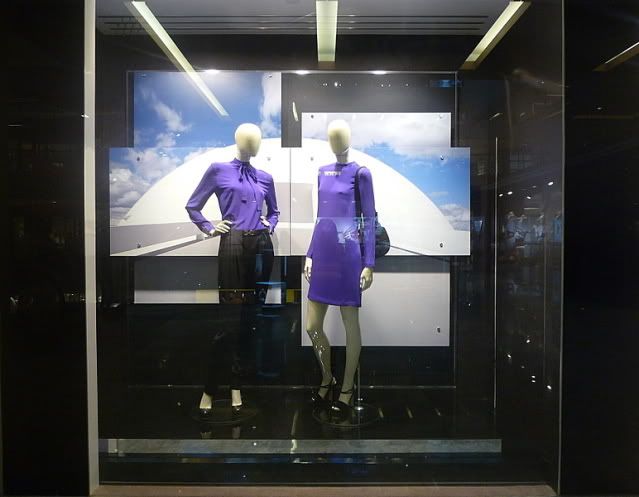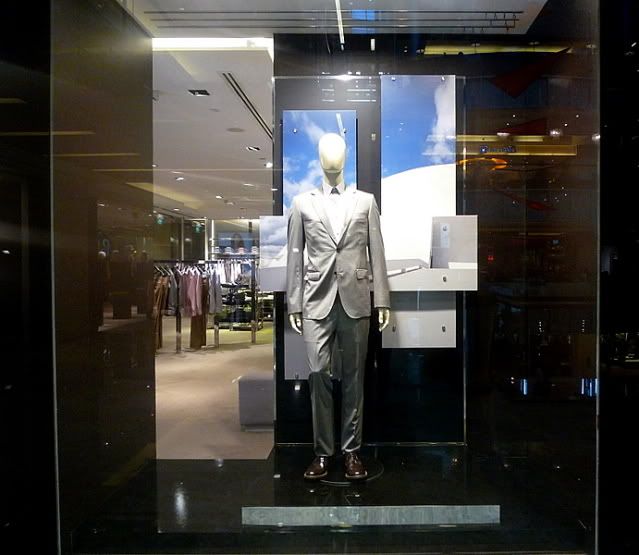 Lastly, what is there not to love my job when I'm surrounded by these every single day. You tell me? And the merchandise are not even launched yet. Wished all these are mine. Solely mine! :(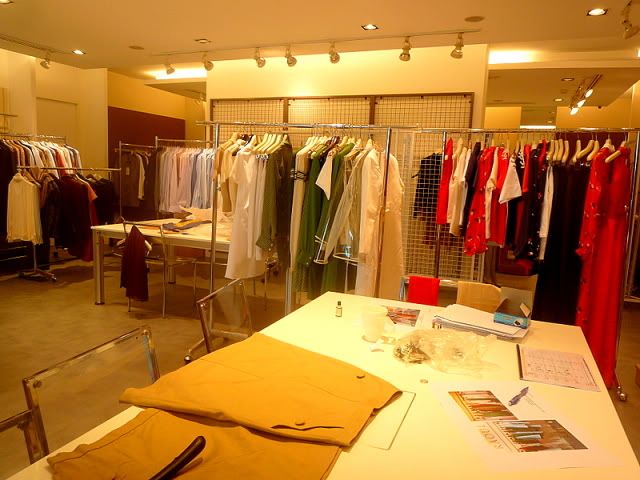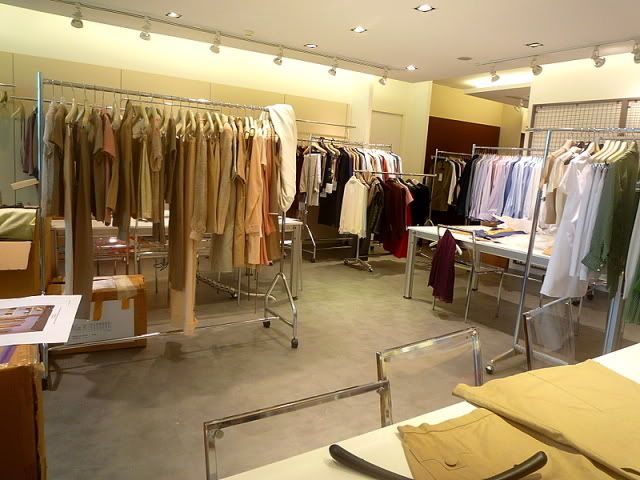 Gotta say that I really learn a lot of things being in this company. Thankful much.
Will be heading to KL next week for a work trip. I'm pscyhed! What makes me more excited is, that will be my VERY first flight. Triple excited can!!! Yes I know I damn kental. Only experiencing my first flight at the age of 22. Zzzzz. But bitch please, everything is sponsored by the company. So suck on that! Hahaha.