Appointment was at 10am for hair coloring at Toni & Guy, Heeren. My first hair coloring session for this year! Hahaha.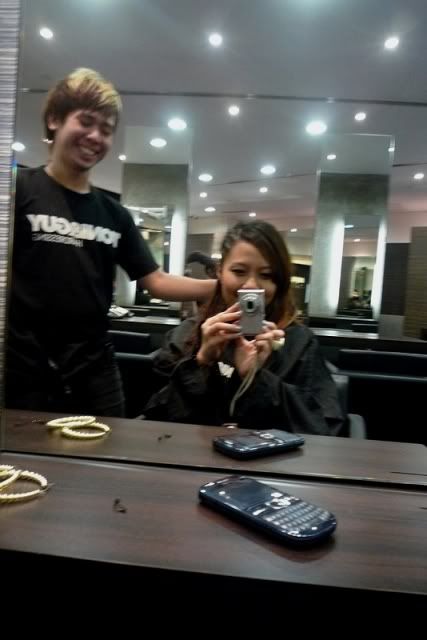 This guy is sooo friendly and nice! I didn't get his name though! He actually offered to get breakfast for me when he found out I haven't eat anything. But I declined politely cause I don't wanna act like one diva, ask people to get something for me when I can get it myself.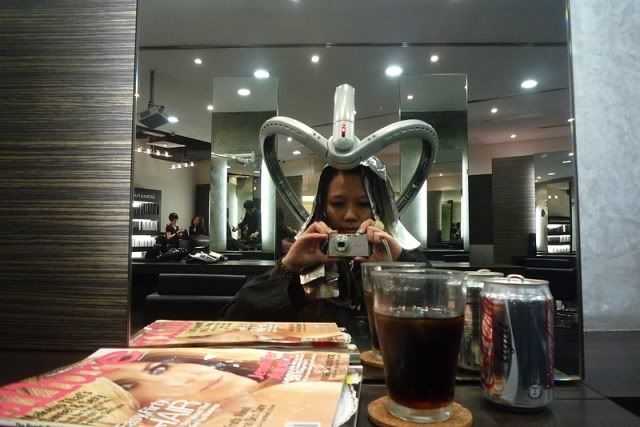 Feels like an alien! lol.
I have 4 colours on my hair now. Red, Dark brown, Copper and black. My life is so colourful! haha.
That's how long my hair was if you never notice. All these while it looks short to you all right? Cause my hair is layered. I can make it look long or short at the same time.
My hair demo was set at 4pm at T&G Academy, so during the free hours I took my own sweet time lunching at Macdonald's and then head down to Citrusox to pick up the items that I will have to blog about soon. Wait for it! :)
I was very early for the hair demo. Spent an hour people watching at Bugis Junction. The SOC/Transcom team were around, so of course la I checked them out. I just had too. Rezeki dah depan mata tengok jer! :p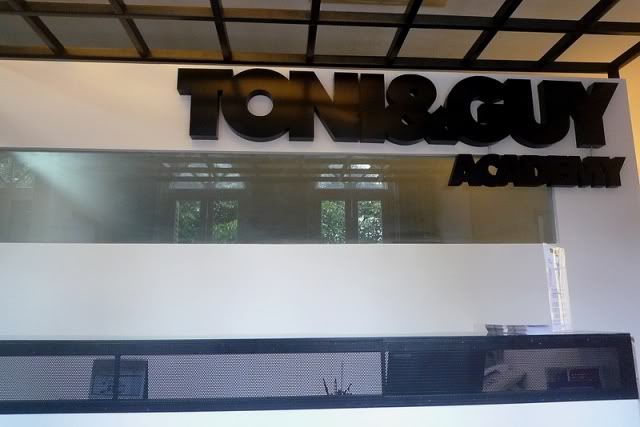 I had Roy to cut my hair again during the demo. Weeeee! He's been cutting my hair for quite a few times already. I'm so used to him.
Roy: When was the last time I cut your hair, Nurul?
Me: errr... Last May?
Roy: Wah! That's quite long!
Roy: Okay can you stand up for me I wanna see how long your hair is.
Me: *stood up*
Roy: WAHHHHH! So LONG! Till your waist already. Almost.
Me: HAHAHA yah because I wanna keep my hair long.
Roy: How long you want?!!
Sadly, my red streaks has fade, because the assistant washed my hair again so that it will be easier for Roy to cut my hair during the demo. And some of my red streaks are gone too because Roy snipped it off! haha. Think I'm gonna ask them to color my hair red again once everything fades. haha.