Been spending a lot on accessories this month! I am such an accessories slut.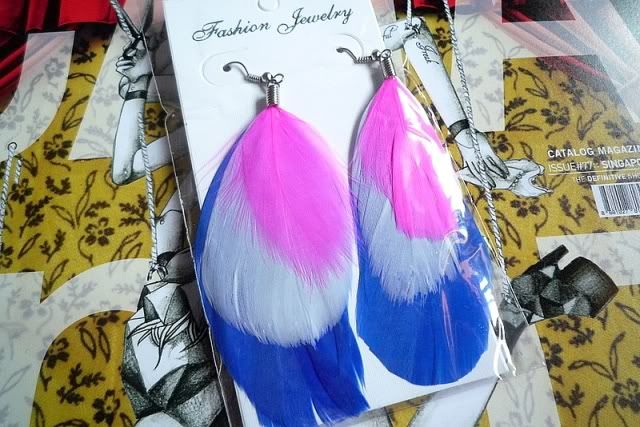 Hi, why you so pretty? Can't wait to wear you out.
Didn't expect the skull ring to turn out to be THAT huge. It looks huge on my finger! But I'm definitely loving the snake connector ring! It fits my finger nicely and the best thing is, it's not an adjustable ring. I don't really fancy adjustable ring because I always have this thinking that I can always do the rings myself.
I got this for free! It came together with the other 2 items I ordered. I think it's cause the seller felt bad that she sold away the necklace I wanted. I didn't make a huge fuss therefore she decided to give me this for free? Hahahaha. The perks of being polite!
When I first saw this at New Look, I didn't expect these bangles will be marked down sooner or later. It's so pretty what! Confirm got people buy one. Not until I was window shopping with Wan, then I found out they've already marked down the price! Mad happy! Quickly grabbed it and head straight to the cashier! hahaha.
There you have it, my awesome purchases. Whoop whoooooop!