I instantly fell in love with Kate Bosworth's outfit! She wore this during the Burberry Prorsum A/W 2011 London Fashion Week.
She arrived at the show in a to die for knee-length pencil (spiky) skirt and teamed it with a nude color Biker jacket with padded sleeves. Both by Burberry.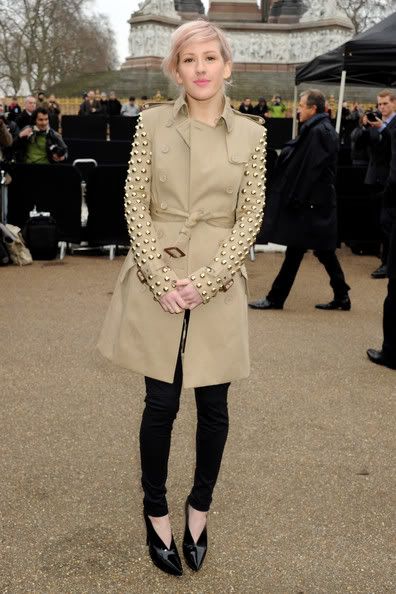 Loving Ellie Goulding outfit too! She's wearing Burberry trenchcoat with studded sleeves.
By these pictures, you can conclude that I have a thing for studs! Mad loveeee! Sometimes I wonder at what age can I even afford a high end brand goods! :/ Damn all these celebrities!