So here's a summary to what I did on my birthday.
1:00PM-
Woke up
4:00PM-
Get ready and head out to meet Irfan and Fifa for movie first. It was Irfan's treat. THANK YOU!
4:45PM-
Movie started. We watched 'Love & Other drugs' by the way. Jake Gyllenhaal! hehehehe.
6:45PM-
Movie ended. Proceed to meet the rest.
7:00PM-
Dinner at Swensen's together to celebrate my birthday! :D
This year's celebration is pretty simple. I didn't feel excited nor look forward to it. It just happens so fast! Like in a blink of an eye. But I swear I had so much fun that day. I am SO thankful at least my loved ones were there with me to celebrate my birthday. That is already enough for me.
Touched that most of them sacrificed part of their time to celebrate with me no matter how tired they are. Some were from school and work, you know! You guys are wonderful!
In case you were wondering. Ya, this is how I look with no make up. Actually I put a bit of powder la. You'll be freaked out if you see my nude face- Resembles a zombie!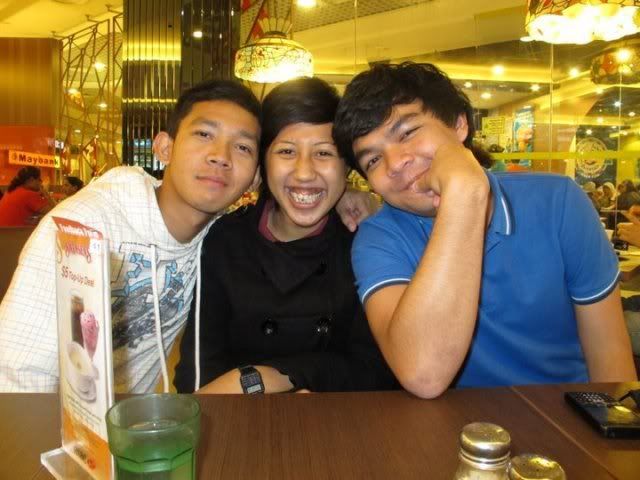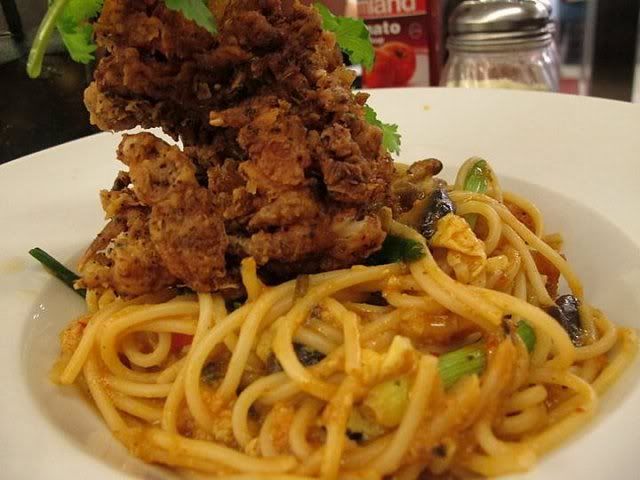 Chilli Crab Pasta!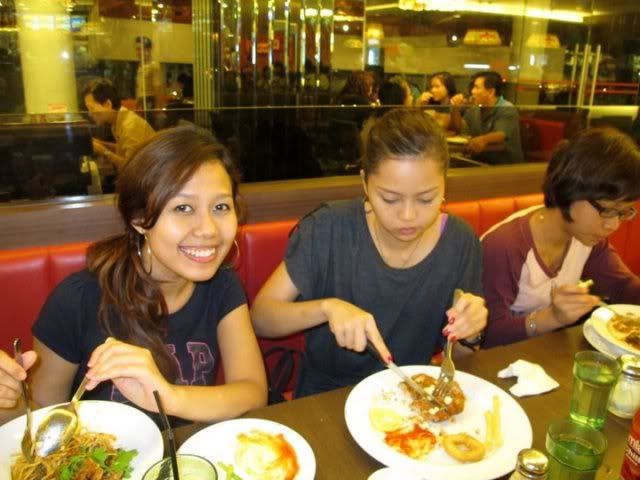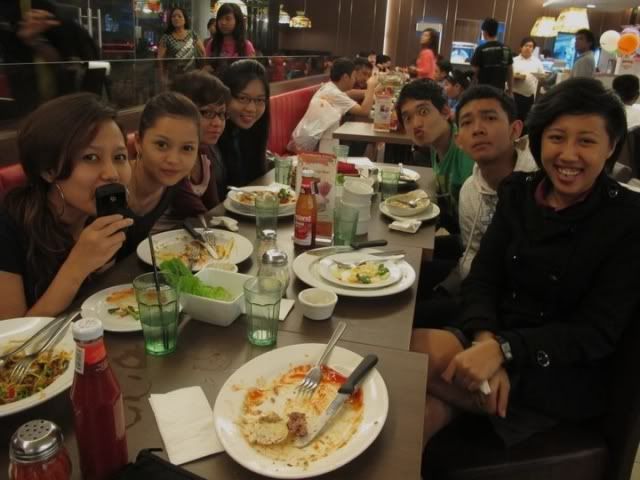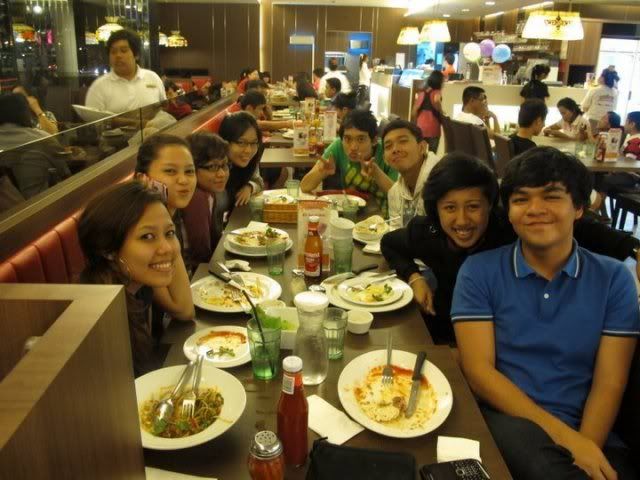 These 2 boys were behaving like girls! They've been cam-whoring since the moment we stepped into Swensen's till we left the restaurant! Tsk!
Oh! Guess who came after that?
Tadaaaaa!
My only best friend,
Badd
! She had to attend flight to Bangkok that day, I think? The moment she touched down SG, she rushed all the way to Swensen's (with her luggage!) to celebrate my birthday. How SWEEEEEET! I'm a happy 22 year old! lol. Thank you so much darling!
Something which we didn't expect, happened.
Fifa
was lighting her cigg when a big flame appeared in front of us. I could feel the heat! Initially we thought she was playing some tricks. Only then we realised it wasn't when she covered her face. The lighter was faulty! That poor girl, I hope she's alright now. Part of her hair were burnt and her face had some minor burns too. Thank god nothing serious.
She gave me these annoying face when I took her picture. LOL. The boys helped to apply some cooling thingy on her face, hence it looks shiny here. haha.