PART II
Photo shoot for 'A frolic in the heart' Fashion Spread.
Location:
Botanic Gardens
Call time:
8.30am
Preparing the clothes, accessories, the set, etc.
Tourists stopping by to watch how we work.
This is
Ellen
, our photographer. One cool photographer!
We painstakingly insert the roses one by one into the...err...what do you call that? Bushes ah? Or long grass? Okay whatever you name it.
Poor models had to run around countless times. It was tiring, but they still have to smile to the camera. The sucky thing about being a model. lol.
That's
Wilson
, the make up artist. A very friendly guy!
Her name is
Nastu
and she's from Russia.
And this is
Leo
. He's from Germany.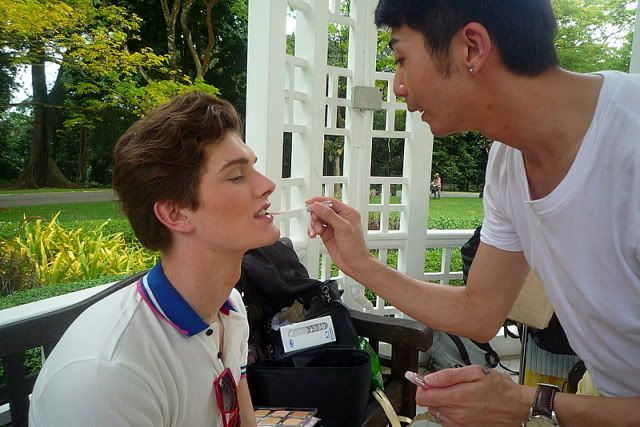 Haha.
Alisaaa
! Seventeen's Fashion writer. She's lively and funny! One thing for sure, a good multi-tasker! haha.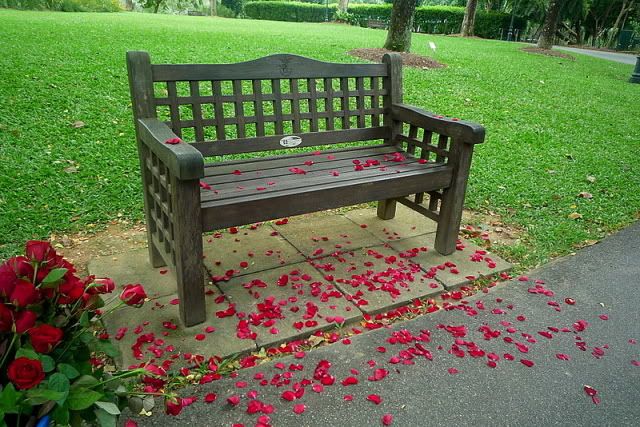 Rose petals sprinkled on the bench.
HEHEHE. I was sweating like a pig, thanks to the weather. But oh well, I still got a hug from
Leo
. LOL.
EHH! How come I look so tanned here?!! :(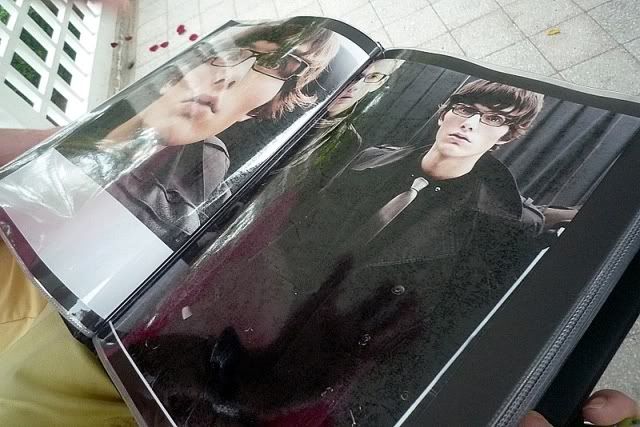 Leo
's portfolio. Why he so hot? haha.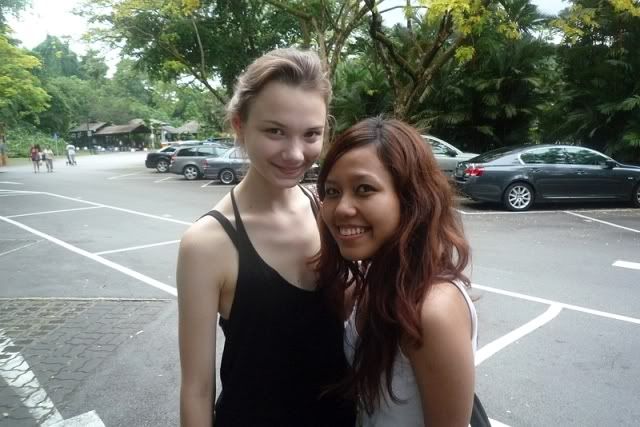 That is
Nastu
's naked face. STILL SO PRETTY RIGHT?!! Envy all these natural beauty girls.
Hitched a ride on
Alisa
's van. She stopped us at Orchard and we went on our separate ways.
I swear that was the most tiring photo shoot ever! With the hot weather and early call time. It was exhausting! But it was a good experience for me though. Trust me when I say I had so much fun! :)