Remember I blogged about how hectic my schedule was on December last year? I was busy helping out Seventeen for their February'11 issue.
Valerie
, the Editor, assigned me to do 3 stories. The 'Opening', 'Perfect Fit' and 'Bits &Pieces' on our first meeting which is apparently my first day.
The Seventeen team are really nice people. I remember before meeting
Valerie
, I was all nervous because I have the idea of her being so serious like the Vogue editor,
Anna Wintour
! HAHA. But I was wrong, of course. She's nice and seems like a fun kind of person!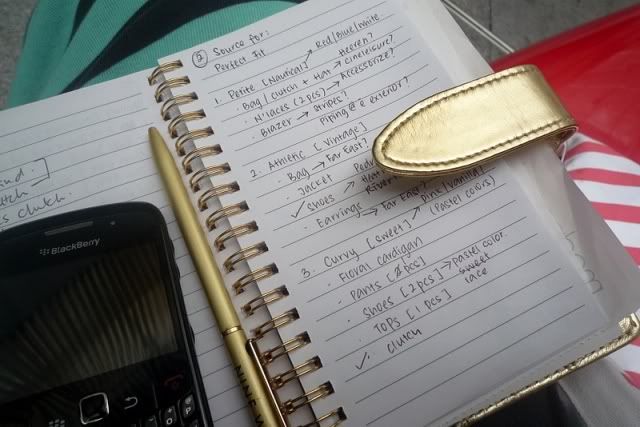 Did some research before deciding on what style I should dress for the models.
My warrant letter. LOL. No
la
. This is like a form of verification to show to the shop vendors.
Did sourcing at Far East Plaza on the day itself. My goodness, that place was hell for me. So many cheap and nice clothes but they didn't take loans. Some didn't bother to co-operate, let alone being polite with me, they gave me a straight 'NO' instantly. Thanks. I need it. *rolls eyes*
Lugged all this from Far East Plaza all the way to 313 Somerset in the rain! I am a strong woman!
Now I know how they do product shoots!
Helped
Alisa
, the Fashion Writer on her story.
Chio
right?! Her name's
Tisha
.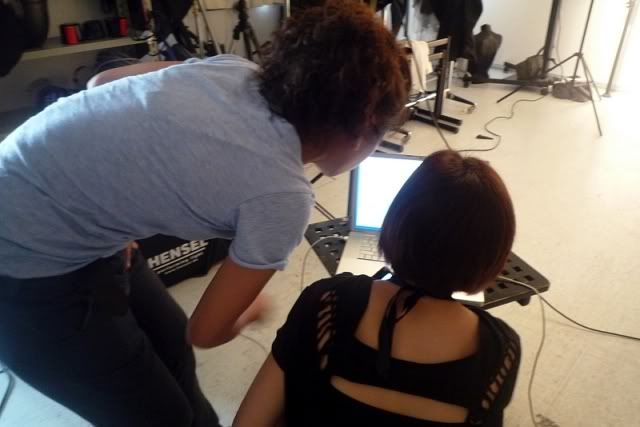 And the next week, it was my turn to do shoots for my stories.
Styled 3 models for the '
Perfect Fit
' section and....
I had
Bash
to be my model for this issue. Thanks so much for your help, babe!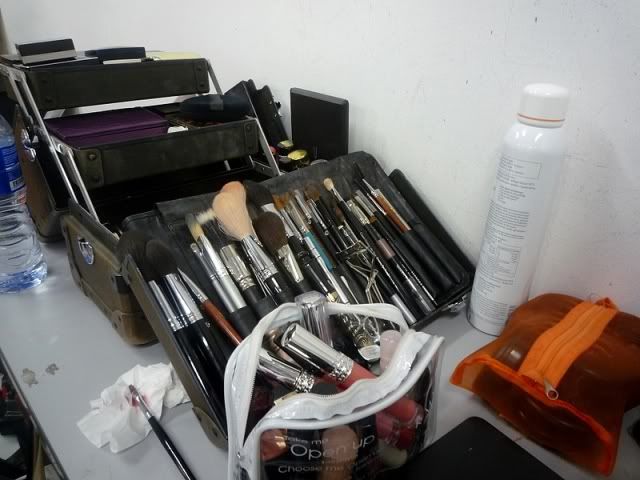 I like the middle platform shoes!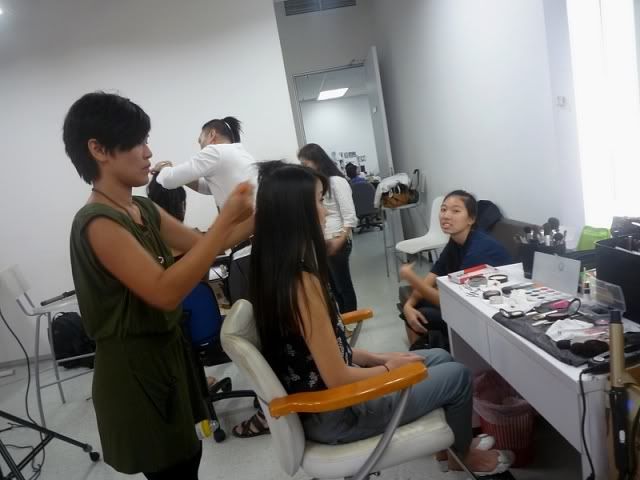 Another model of mine,
Vera
.
Agus
so sweet. He wakes up early in the morning just to accompany his girlfriend for photoshoot. Aww... hahaha.
Killer heels from Steve Madden!
Haha. It's a habit for me to camwhore no matter how busy I am. :)