I've been coloring my hair as young as I was 12? But it wasn't really drastic. More of a natural brown shade. My mum used to forbid me to color my hair but I was rebellious back then and go against it. One time she noticed the difference in my hair color and suspected I did something to my hair so I lied by saying it's the shampoo's fault. LOL. The lamest lie ever! But she fell for it?
Colored my hair again when I was 16 and then I stopped for a bit.
I started "active" in coloring my hair again when I was 19 or 20. It all started when I became the hair model for Toni & Guy Academy whenever they're doing any hair demos. It was extremely fun!
June 2009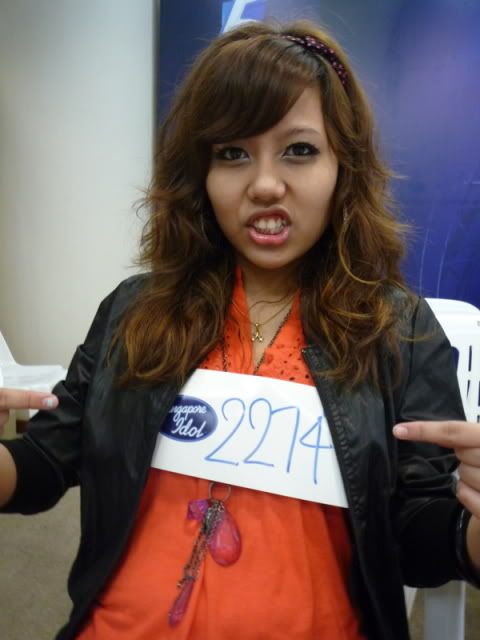 Ignore my annoying face
la
... Anyway, I really missed having this color!
August 2009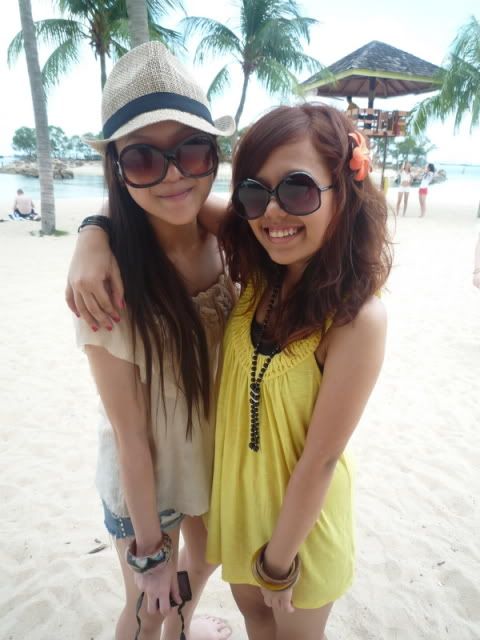 Involved in Wella hair demo, they colored my hair dark red. I think?
August 2009
This was for Wella hair demo too. They highlighted different kind of colors on my hair.
September 2009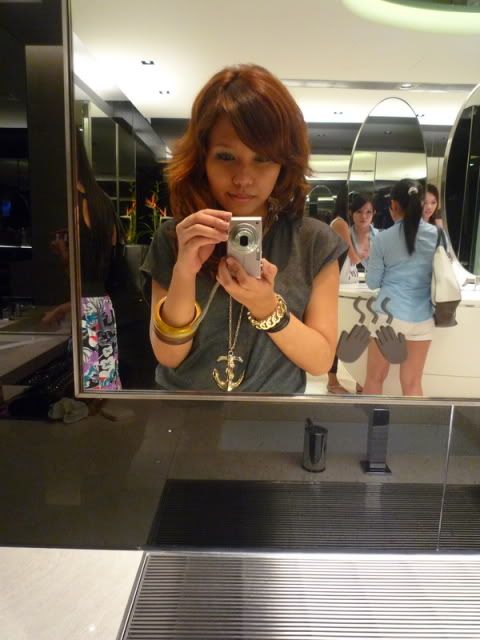 Colorful streaks faded.
October 2009
The ugliest hair color I ever had. I've always loveee that color just that the highlights wasn't done really well. I was pretty upset! It was done by a trainee by the way.
November 2009
Thank god Xiao Hui handles my hair after that. She kinda tone down the color. So good bye yellow hair color! Sort of.
December 2009
But it didn't happen for long. Eventually the dark color fades, so it's back to the yellow color hair. -.-
January 2010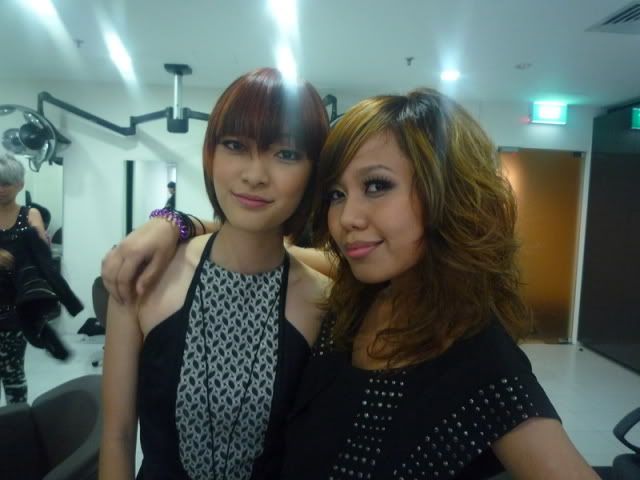 Involved in the Wella hair demo again. This time they decided to dye a peachy shade on my hair.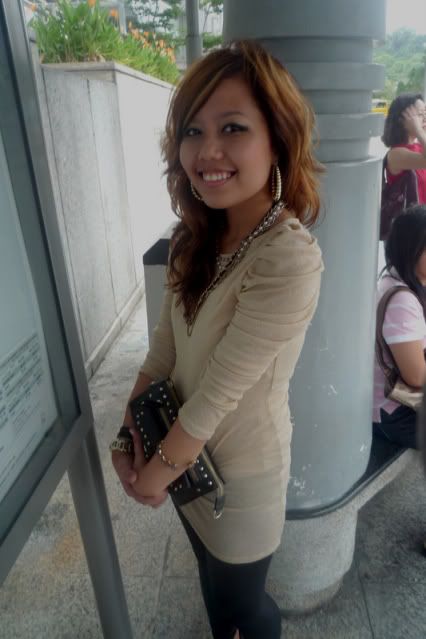 One week later, it became like this. Still look nice to me.
But a month later it became...
wait for it..wait for it...
It became like this!
I gave up on my hair after that and somehow allowed my hair to 'breathe'. Therefore, you could see the black roots growing out here.
September 2009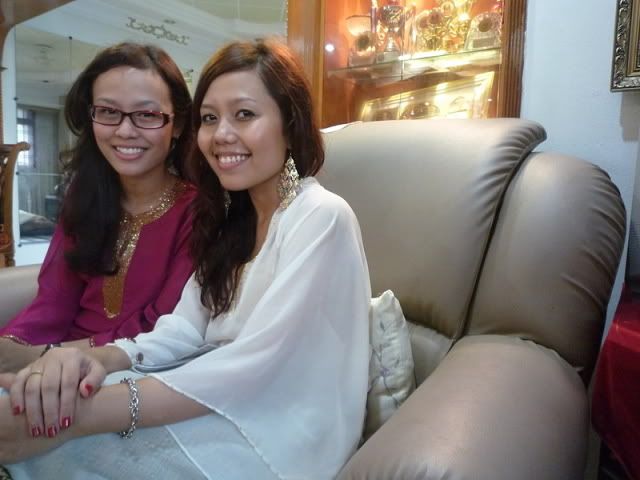 Had my hair colored in a darker shade to cover up my crazy color hair.
December 2010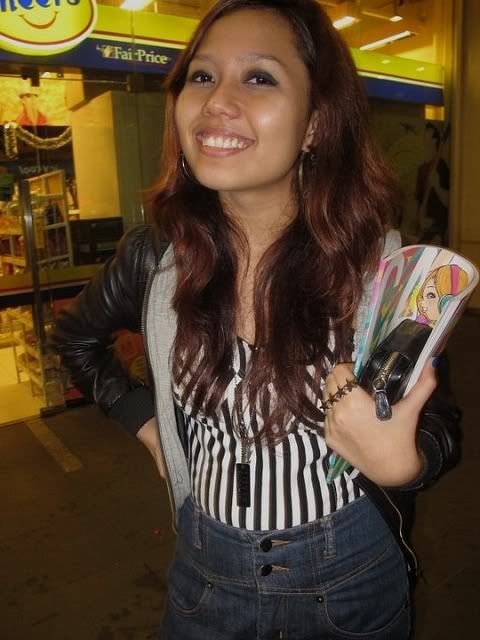 Because I received a pack of Liese bubble hair color in platinum beige, I decided to try it on. Yes, I colored my hair again. So how many times did I color my hair
ah
? haha. But I swear to god that was the last time I colored my hair for 2010.
Not sure about 2011 though. hehehe.
With all that massive hair coloring PLUS having a wavy hair, that explains how I obtain really dry hair now! Actually more of dry ends and quite tangled too.
See what I mean. Hair gone haywire! It's really hard every time I brush my hair. Gotta endure with the pain.
Haha from one glance it looks like a cockroach's legs!
It's really frustrating especially when I spend tons of cash on hair products yet it's not working. I have people recommending me hair serums, leave in conditioner, lotions, etc. Trust me when I say I've tried all that but it just doesn't work!
The only solution I have is to resort to snipping off my ends which I completely hate it because...
snipping hair=
shorter
hair length
If I keep on snipping my hair, then how to have a long healthy mane like
Leona Lewis
like that?
Haiyah
I can just wait long long laaaaaaaaaaa.
OH and I'm not sure about you guys, but I think my hair grows sideways instead of downwards! Do y'all have that problem too? I've been observing my hair for the past few months. Every time my hair grows, it will grow side ways which then resulted me to have 'poofy' hair. Damn my hair is weird!
Friends often tease me for having a lion mane. With my fierce attitude at times and my poofy + Dry hair, they said I resemble like the lion in Madagascar.
Ya okay. Thanks guys. Thanks. Why are they even my friends in the first place? -.-