Hi. I'm writing an Overdue post. This was from last year's, month of November! I forgot to blog about it! :/
Anyway, it's just a post on a night out with my favorite Nine West colleagues. These girls are ze best! Now that all of them have gotten a new job, it feels a bit quiet at work. I really miss them! :(
Syidah
is the longest person I worked with besides Titi. If I'm not mistaken,
Syidah
and I were from the same batch.
This is my girl,
Syidah
by the way.
Since the other two girls were late -.- we proceed with our dinner at Fish n Co first. See see, every time say I late one. Now look who's late now? hahaha.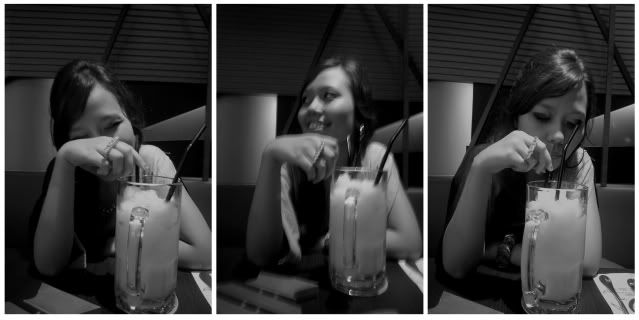 Spent the first and a half hours camwhoring (as usual) and eating. It was only after we were almost done with our food then the 2 girls finally came.
So who's the 2 person I'm referring to?
Hanis
and
Nad
!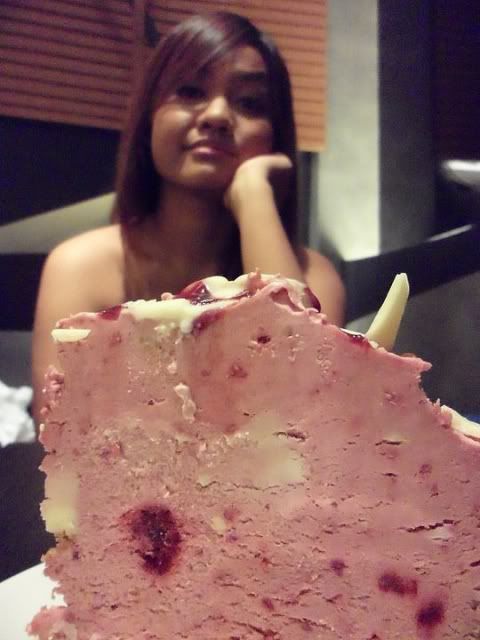 Haha. Hanis' wearing a 'cake' top!
Nad looks so cute here! hahaha.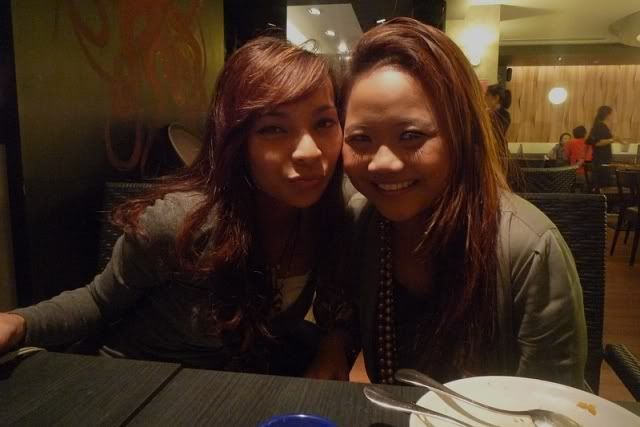 Hehehe I was taller than usual. Thanks to the 4 inch heels. So rare of me to wear heels to town.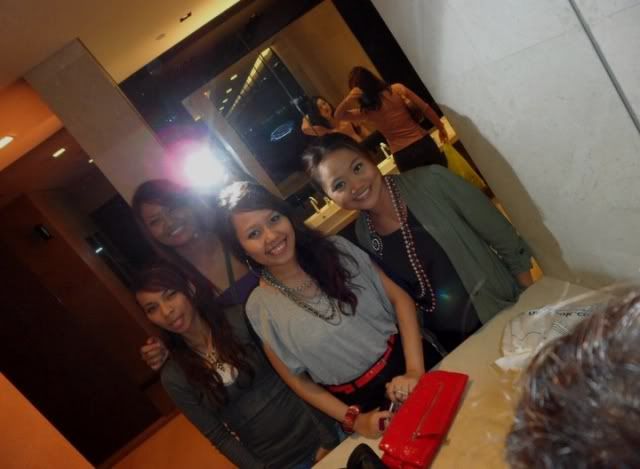 Hello Madden heels, thanks for making me taller than usual. :D
We were clueless where to head next and then someone just had to give a wonderful idea. *stares at Hanis*
Which was to take neoprints! My girl, we all how old already wanna take neoprints? We're no longer secondary school girls, you know.
The whole time I kept telling to myself, "
Ya Allah malunya akuuuuu...
". And when the girls heard me saying that, they laughed! Thanks, not helping at all.
Oh well, I joined them in the end. I put in so much effort to join you know.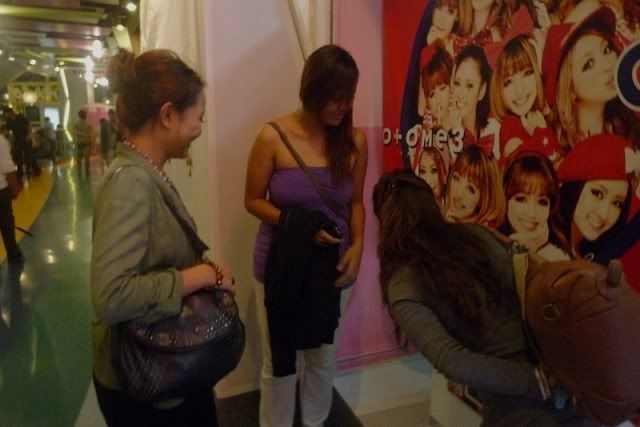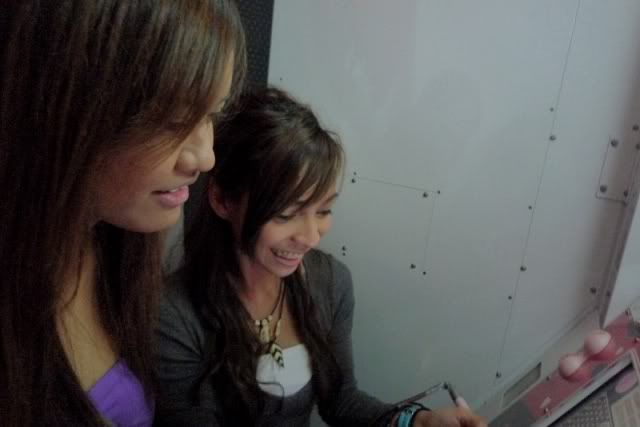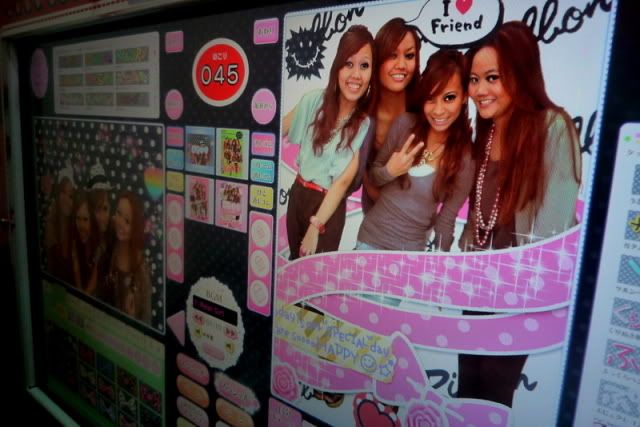 The neoprint machine had some special effects which made us automatically look like we have Japanese big eyes. My eyes were big enough and they made it bigger! -.- I swear I look damn
burok
in the pics.
Anyway, we make use of the backdrops at the photo booths. What's new of having girls goofing in front of the camera. Wahahaha.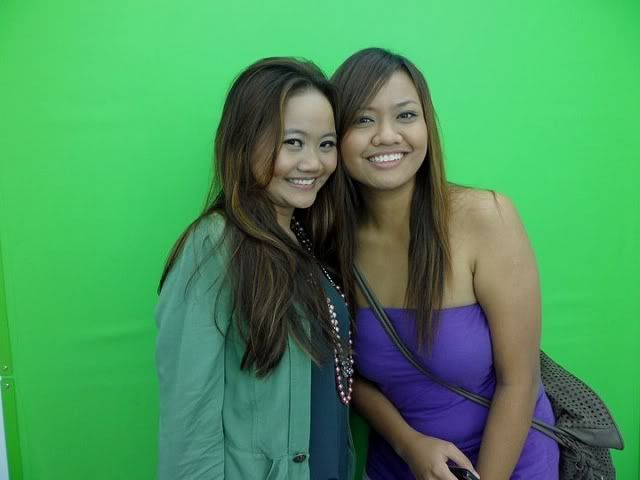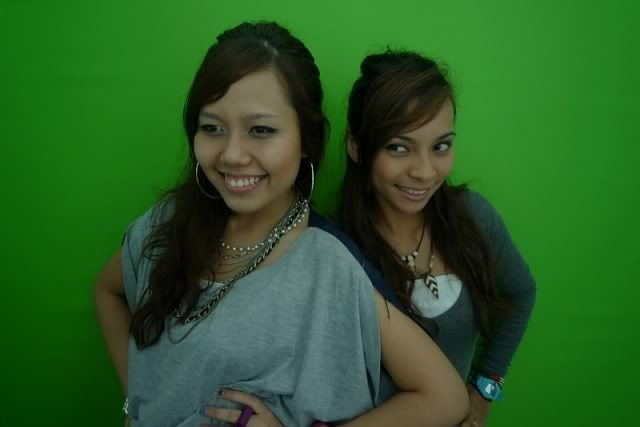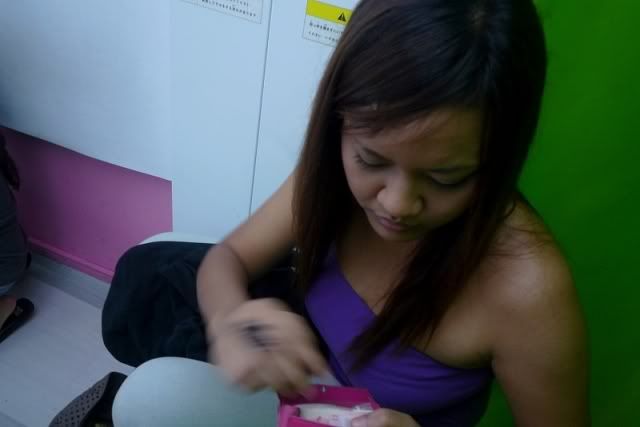 Can't help it but to admire
Hanis
' skin here. It's like so bronzy and glowing!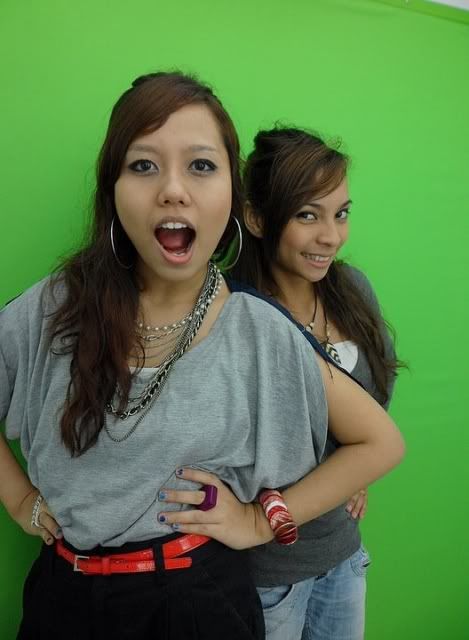 Hahahaha. Don't say I only take act
chio
pictures
hor
! I also take ugly pictures. This one for example. Actually got a lot of ugly pictures but I refuse to post. Haa.
Siow ah
wanna show you all.
Maruah
okay.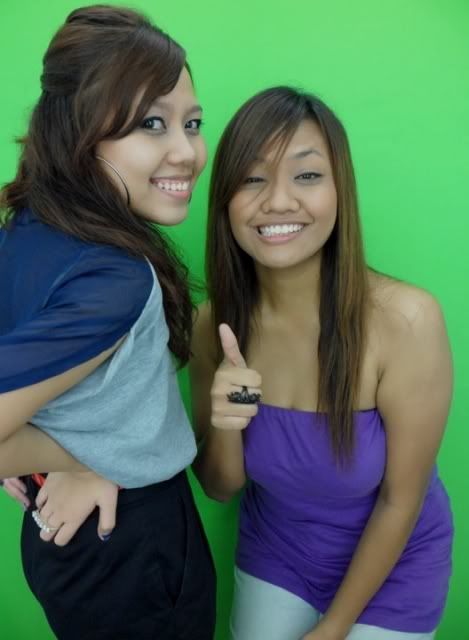 Okay don't ask me. Don't know what the hell I was thinking.
I think we were trying to fit in with the Japanese ambience to act all
Kawaii
. But CANNOT MAKE IT! I swear! -..-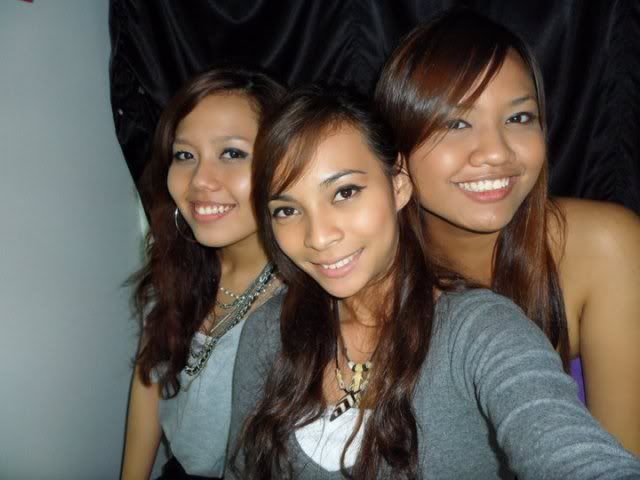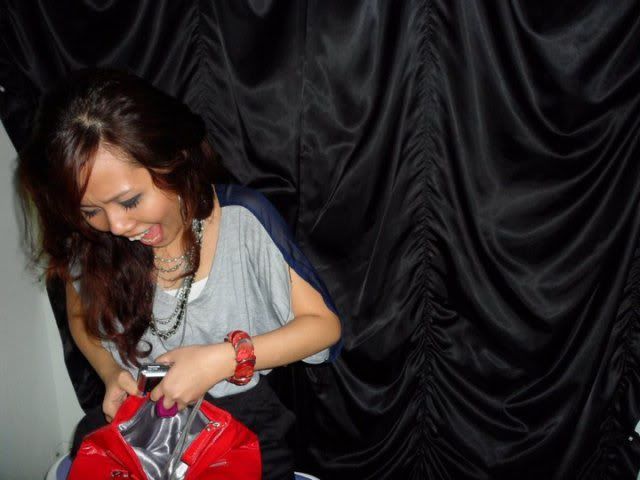 Nah! Another un-glam shot for you all to laugh at!
Oh ya did I tell you that they have a make up corner too? So cute right?!!
After all that camwhoring session, we decided to have a break and had Best Fries Forever as our supper. Damn
shiokkkk
! If you haven't, go and try please!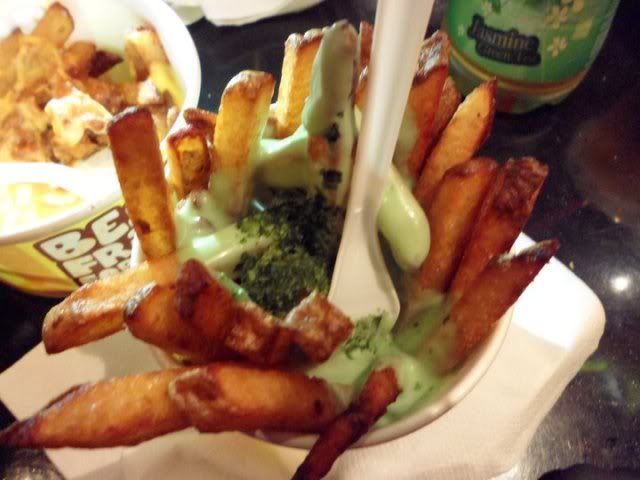 Nad
decided to be a Jack ass and bought the wasabi ones! Ewww?
This video will tell you if she can endure with the spicy-ness of the wasabi. Wahahaha.
Eh why is my voice like that?!
Suara penyek seh
!
Alaa
ignore my voice
la
.
To sum it all. I had a fantabulous time with the girls. We must do this again pleaseeeee! And remember our plan? LOL. Let's make sure it WILL happen.