Did a D.I.Y "
nail art
" on my nails. Polka dots gone wrong! hahahahaha. Oh wells, it looks nice from far! So ya, doesn't really matter. lol. Kinda proud of myself that I managed to paint my left hand nails as well.
My girls saw my nails last Saturday and they said it's nice too. Teeheee. Ya nice right? Nice if you see it from farrrrrrrr.
It was only after I applied those colors on my nails then I realised it somehow reminds me of the USA flag.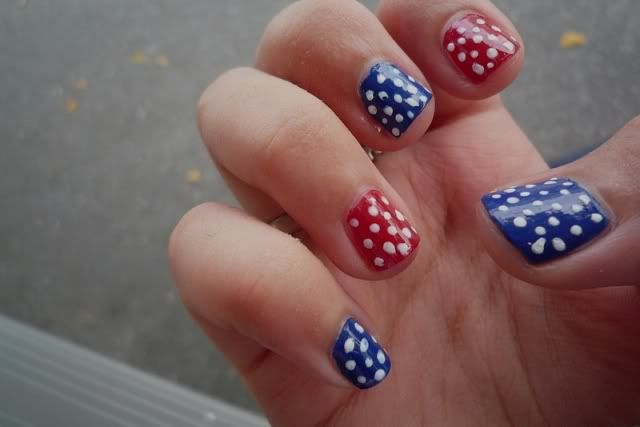 Accidentally applied to many dots on my left hand nails. :/