Hopefully I'm not too late for my
December Best buys
post. Hahaha.
I hereby declare myself as an
Accessories slut
. Last month my best buys were also on accessories too right? Tsk.
I'm gonna start with this pair of Lightning bolt earrings first. I was window shopping with
Aidil
at Marina Square and we chanced upon this funky earrings. I have been searching high and low for this kind of earrings ok! Finally found it! Thank godddd!
Dil
was telling me that if he's still in secondary school doing D&T, he could have done it for me. TELL ME ABOUT IT! I was in D&T back then too, I could do this for myself also instead of paying $5.90 for an acrylic earrings! It's so easy
nak mampos la
!
Feel so
Gaga-ish
when I put these on. Haa.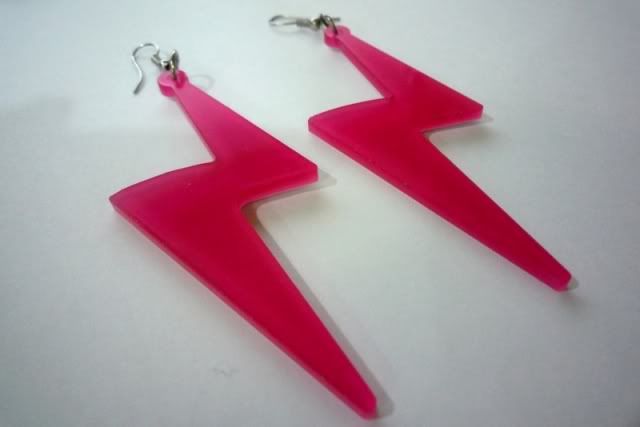 Lightning bolt earrings, $5.90.
So I was returning loan items to the respective stores on the day of Christmas' eve and I decided to pop by New Look store. That's when I found these. I was all broke
la
ok but I loveeee it so much. I'm left with no choice so I charge it on my card. Since I used a CitiBank card, I was entitled to an additional 5% off.
I'm thankful for that! wahahahaha.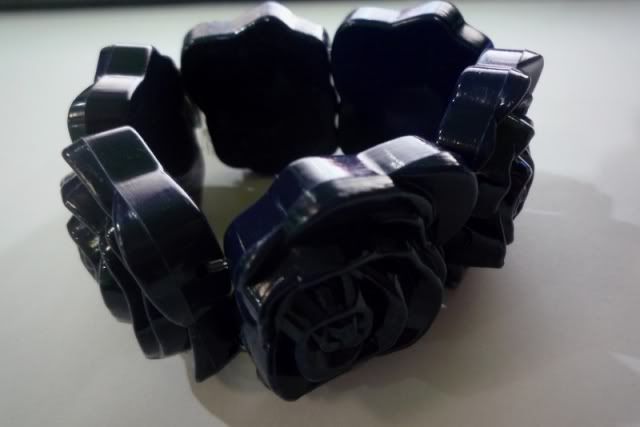 Navy rose bracelet, $13.90. It was on sale so I got it for $3.90 only!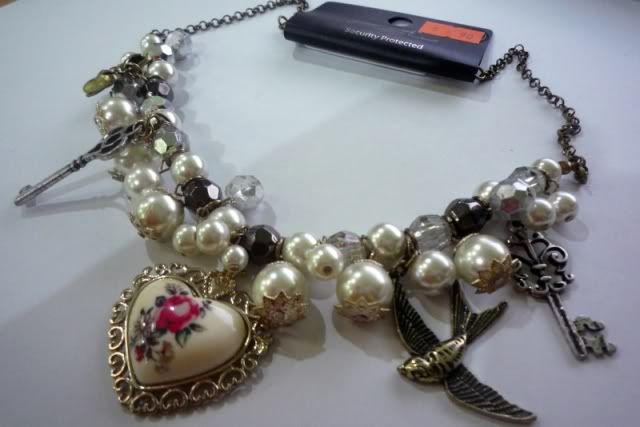 Charm necklace, $19.90. Price deducted to $6.90.
And these two items from Forever 21 were actually paid by my Dad. Heh. Unlike New Look's accessories, these weren't on sale. :(
It seems so hard to see Forever 21 having a sale for accessories eh? Why ah? Forever 21, please be a doll and take New Look, Topshop, Dorothy Perkins, etc for example. They always have sale for accessories you know!
This is my love at first sight! Fell in love with this instantly!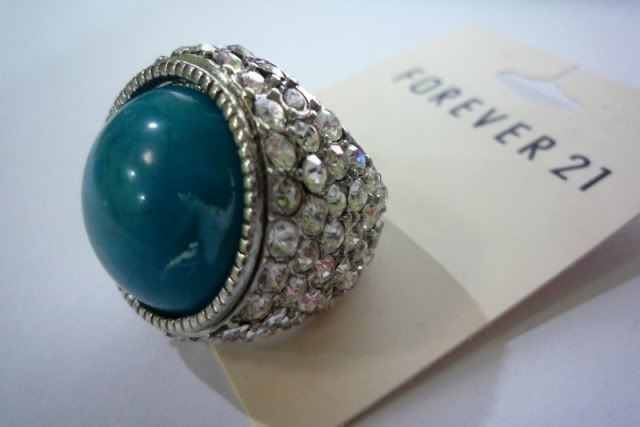 Crystallized ring, $7.
Black feather earrings, $11.
Hoping for more pretty accessories in 2011!