Bash
texted us to join her and
Agus
for dinner last Friday since she had a feeling that
Agus
is missing us so much. (Awwww!)
Maklumla yer member sekarang tengah serve
NS.
The plan was to surprise
Agus
, but I sort off ruined it. :/ Sorry
Bash
!
Bumped into an ex-secondary school mate,
Husyriana
. She was shocked to see me in this state and kept bombarding me with "
Eh, kau makin kurus eh? Kau tak makan eh? Kau diet eh? Kau stress eh? Makin kecik seh kau. Aku rasa aku lagi tinggi dari kau seh!
" And she stood next to me to compare our heights. -.-
Okay
Yana
, you make it sound like as if I was SO fat back then! Was I really that fat during my secondary school days? Makes me ponder the whole night, ya'know! Hahaha.
So the plan was to have dinner at Ramen Ten.
I had Super spicy Ramen. I swear I almost died eating this! I didn't expect their term of 'Super spicy' to be VERY VERY spicy.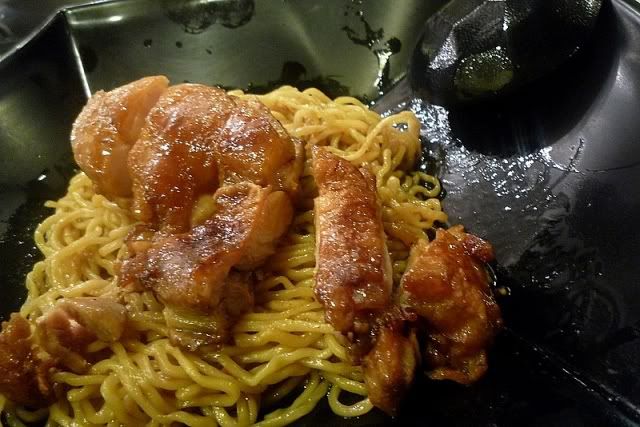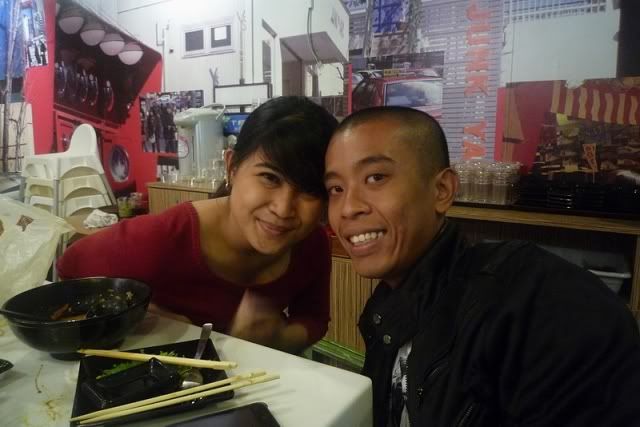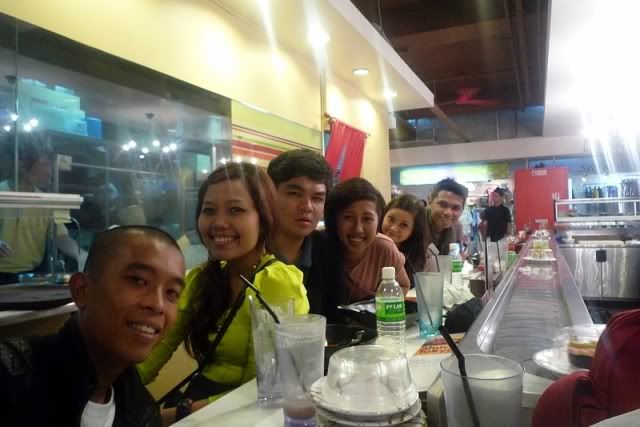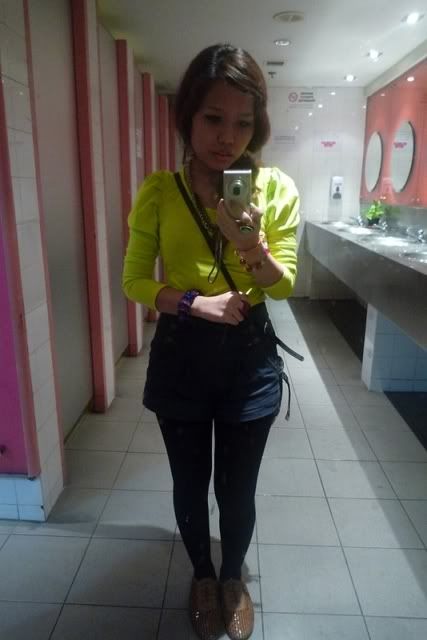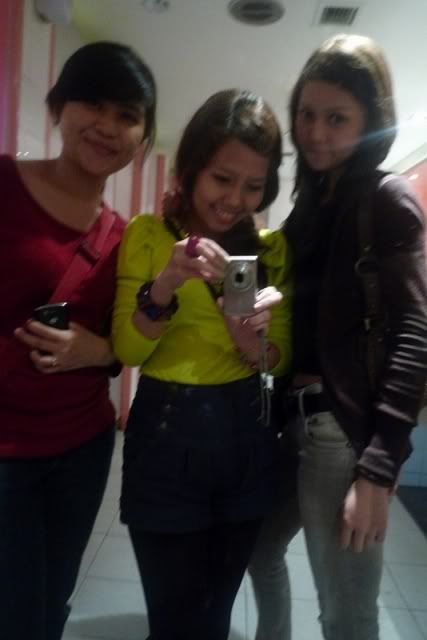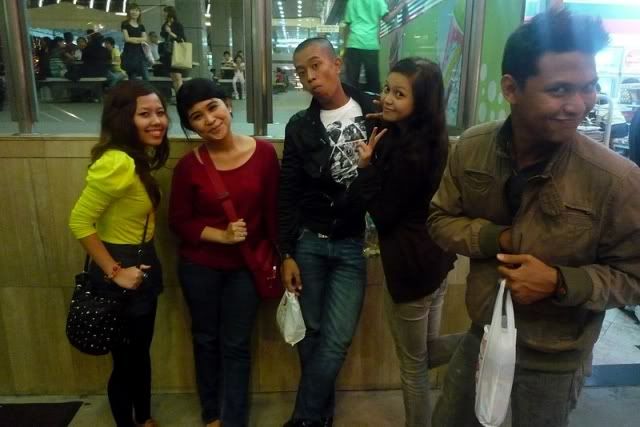 Silas
is seriously an idiot! I feel like giving him a tight slap for that face.
Ni semua Wan punya pasal!
haha.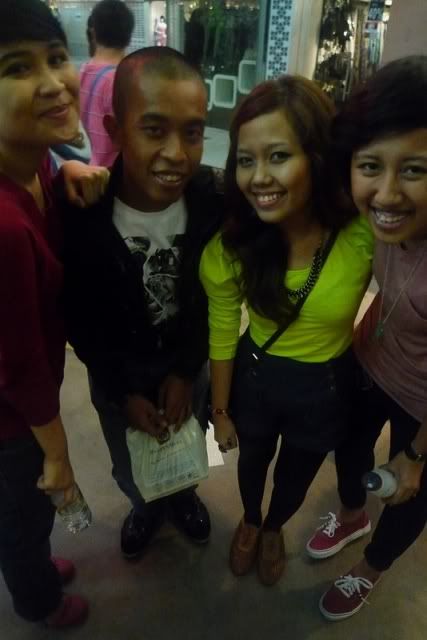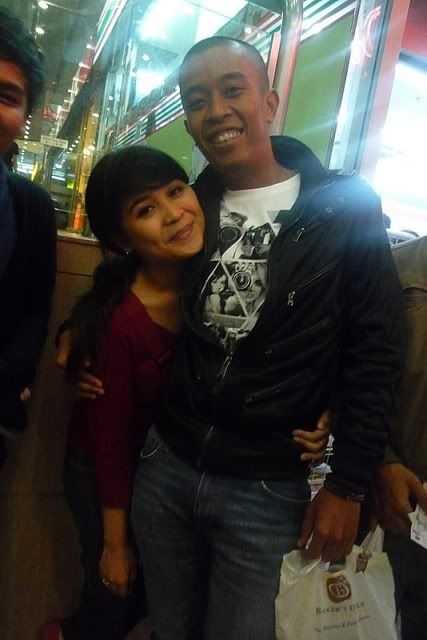 Seriously
Agus
, people can mistook you as a skinhead! I am not kidding you!
My friends are bunch of crazy people!
Terserlah kan kat dalam gambar ni?
Due to lack of ideas for places for us to hang out, we picked ION as our last resort and that got
Amy
(or was it
Fifa
) asking, "
Eh last year pon kita duduk sini jugak kan?
"
I instantly went "
Huh? Serious?!
" Fuck, time flies so fast aye?