[Food Galore]
A trip to Johor Baru on a rainy Sunday with my lovely people. It was a food fest for all of us. Whaddaya expect? Their food are damn cheap please! You can't get that price in Singapore! Everything in Singapore is FUCKING EXPENSIVE! -.-
The moment we stepped inside JB, we head straight to Kenny Rogers to satisfy our tummies.
See, I told you I'm fierce.
Tengok menu pon nak kena frown
.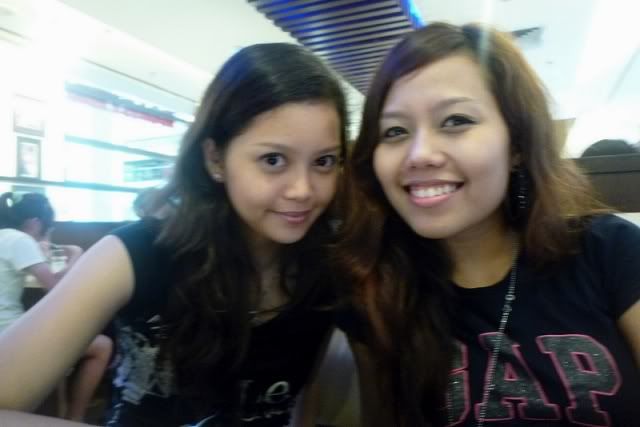 We get to choose 3 side dishes!
Free hot muffins. Banana, Vanilla and Chocolate flavours!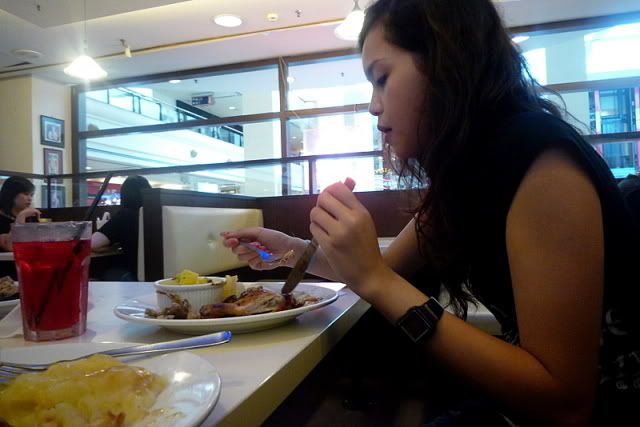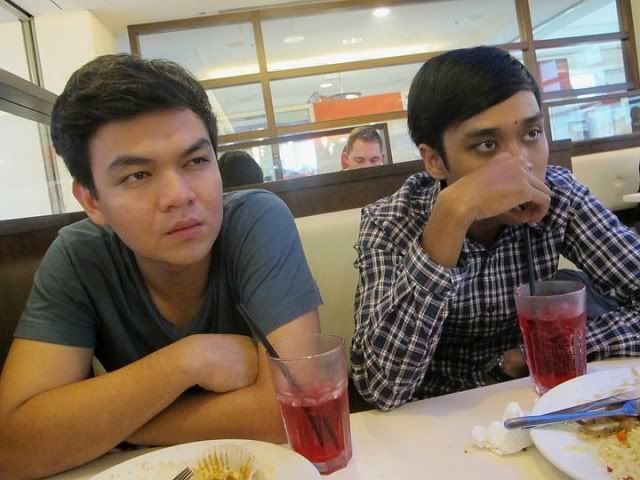 Irfan
so handsome!
I should have ordered the same drink as them cause theirs can re-fill!
Padan muka aku nak sangat special kan. Ah amek kau
. Tsk.
Wan:
Ni pon (the food) boleh re-fill jugak?
Waiter:
Tak bolehhhh. (therefore, the smile)
Hahahaha. Cute right she? The boys forever flirting with the waitress. Okay la not really flirting, they were just being friendly. -.-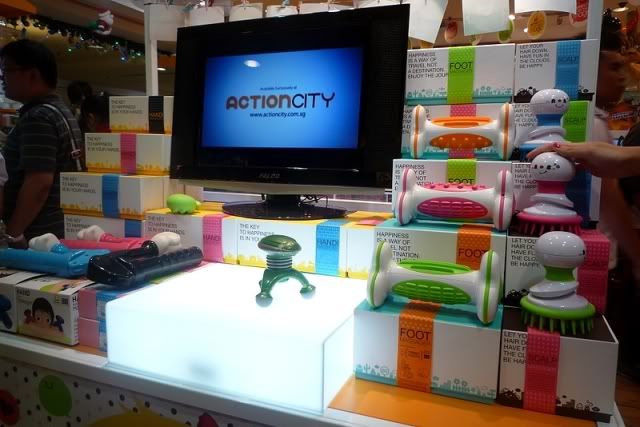 Action City
store in City Square.
The bubblegums looks so pretty! I swear I felt like grabbing a handful of it and then run away!
I entered this shop named
Elianto
. Bought 2 nail polish from the shop. Haven't heard about the brand before, so I ask the malay girl who served me. According to her the brand is from Korea but most of their products are made from Italy.
'Lime Green
' &
'Thulian Pink'
.
I took quite a while just to choose the colors, so the three of them in the end sat outside the shop like
pengemis
(beggars) waiting for me to make my purchases. The boys kept singing '
Elianto...Elianto...
' in Alejandro tune. -_-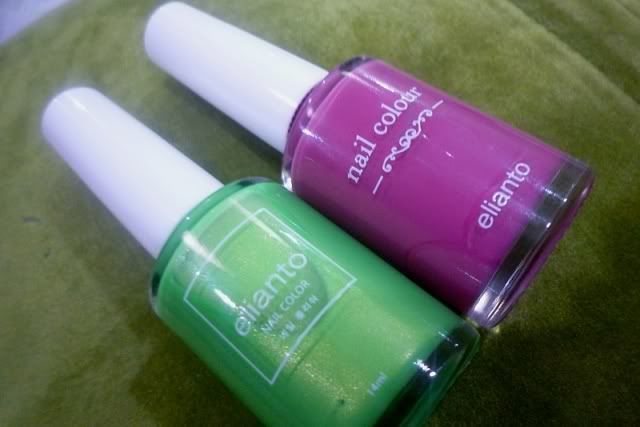 The prints on the bottles are different because the one in 'Thulian Pink' is their latest color!
Stopped by Auntie Anne's to get our pretzels! Sadly for me, my favorite Sour & Cream pretzels were sold out so I got my other favorite alternative, which is the Caramel pretzel!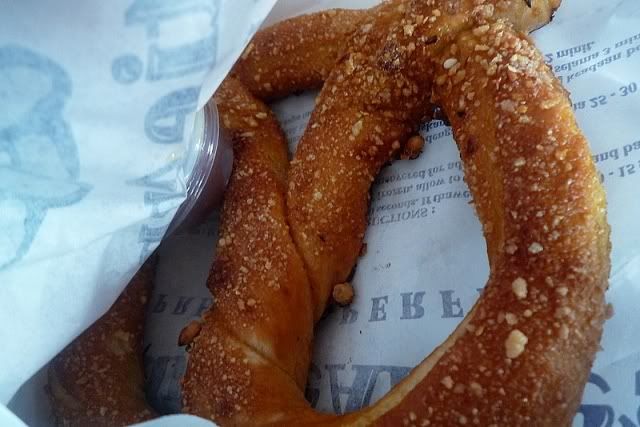 All of us got tired after walking around the mall. Especially me! Maybe because I'm getting old. Ya I think because I'm getting old ah. Hence, no more stamina. So anyway, we decided to chill at J.Co Donuts cafe.
Irfan
got himself a regular size
Choco Forest Freeze
whereas I got myself a regular size
Mango Freeze
. With any drinks purchased, you'll be entitled to a free
Glazzy donut
.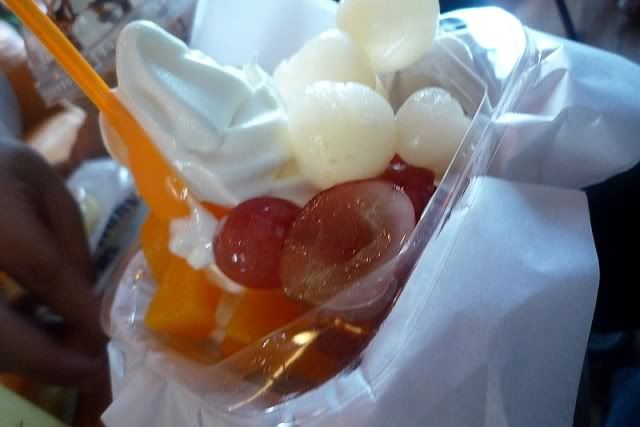 Amy
got herself the
J.Cool yogurt
. It's super yummy!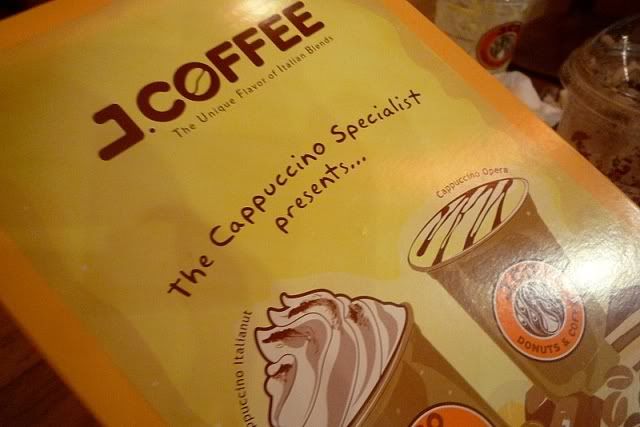 And
Wan
got himself a box of 6 donuts.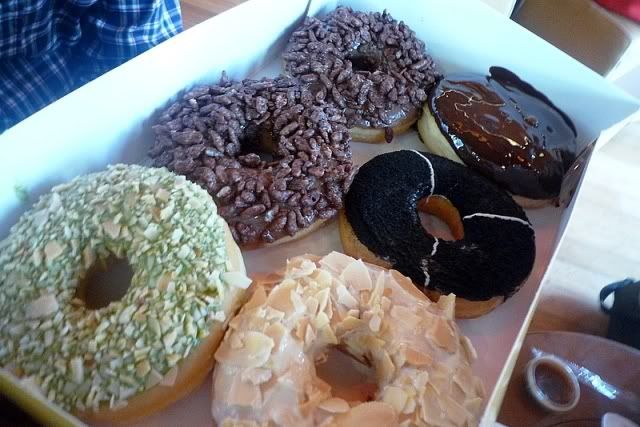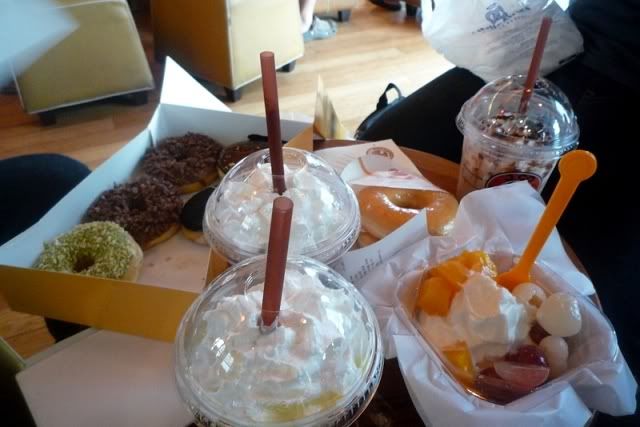 Awesome sweet treats!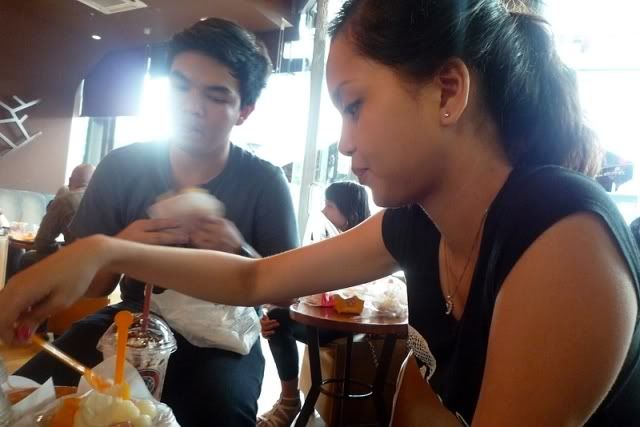 I is damn
kiasu
. Can't wait to test out the colors so I painted my nails at the cafe. And look at Amy! So cute! hahaha.
Wah another handsome boy! haha.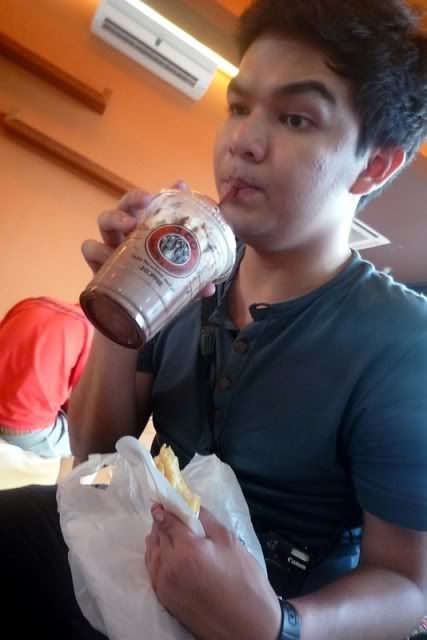 Yerla part muka aku jer kena stengs pe
.
Wan
's forever with his "
Hey Baby
" facial expression that day. Annoyed the shit outta me! hahaha.
Two hours later,
Silas
finally arrived. Thank god! All of us were getting sleepy at the cafe while waiting for him. lol.
Silas
had work earlier that day so he only meet us in the late evening. He actually rushed down from work to meet us over at JB! Poor boy.
Took a cab down to Lido Beach Restaurant. The 5 of us actually squeezed into a cab. We paid the driver slightly more just so that the 5 of us can squeeze into one cab. haha
. Aku dah macam dalam tin sardine kat
back seat. I bet
Irfan
had a good time sitting at the front seat!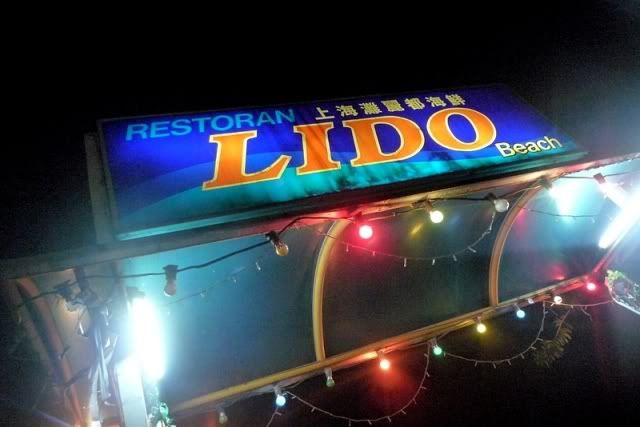 Seafood time!
Spot any error on their menu?
Here's a close up if you didn't notice.
Hello Carbs! - Ha Ha.
Big Boss ordering the food. Haa.
Deep fried baby squid.
I was the only one who objected on ordering this dish because every time I ordered, it doesn't really taste good. But thank god, eventually I agreed with them to order this dish cause theirs taste so gooooood!
Tom Yam soup. Still regret for not finishing up my soup!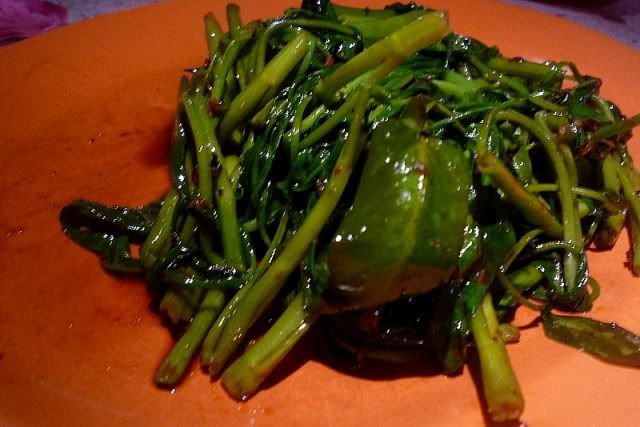 Fried Kangkong.
Silas
was the only one who ate this. Haa.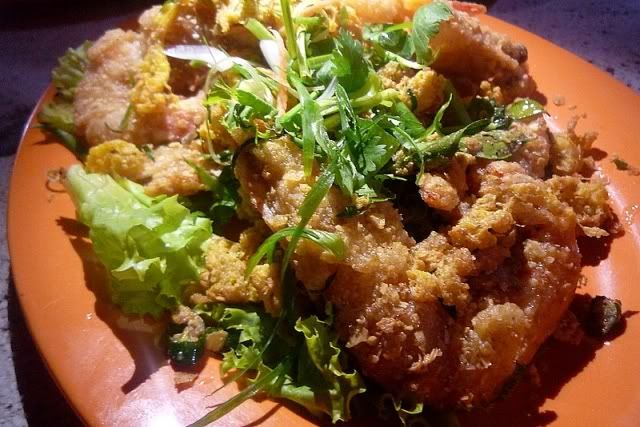 Oatmeal prawn
Fried Chilli crab.
HAHAHAHAHA SO ANNOYING SIA INI BUDAK!
What a superb spread!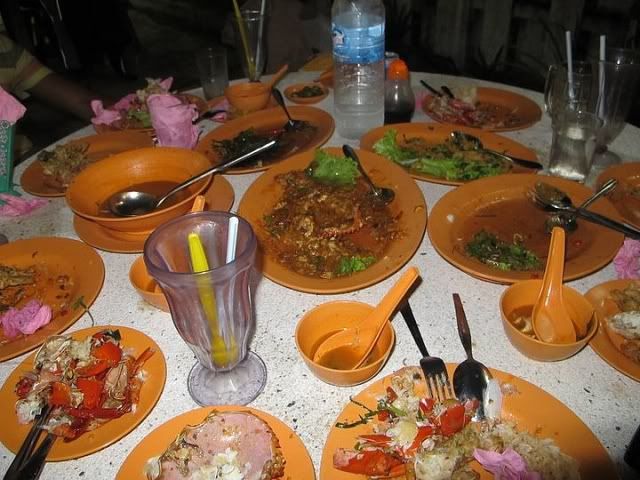 Managed to snag 2 bottles of these. Muahahaha.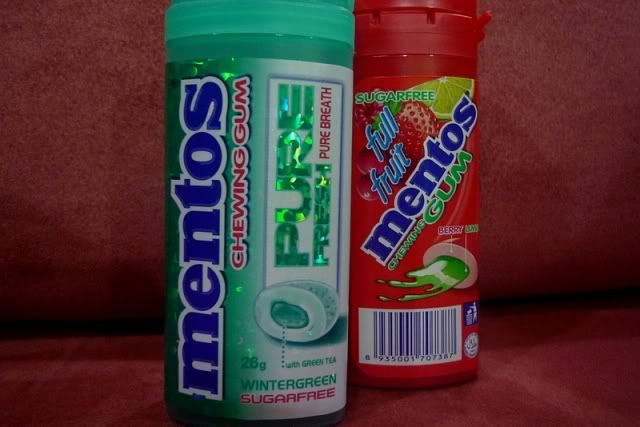 Silly me didn't realize the mint one contains green tea! Yikes!
Howells, at the end of the day I had so much fun with them. We laughed a lot that day all thanks to
Wan
's crazy antics and
Irfan
's fail acting. HAHAHAHA. Mad funny! On a lighter note, it's always fun whenever they are around!♥♥♥
Let's do this again k guys?